Retro Fighters has created a version of the Nintendo 64 controller designed for a new generation, as odd as that sounds considering the N64 console's retired nature, and it arguably features a better design than the original controller. The controller is targeted at diehard N64 fans who still play on their original console, not emulators. As such, this model has an N64 cable rather than USB, though the company says there are adapters available for using the controller with a PC emulator if you want that functionality.
Though not everyone will agree, the original Nintendo 64 controller has a pretty terrible design, the worst part possibly being the three-prong arrangement. The next-gen N64 controller gets rid of the middle prong, instead choosing two normal handgrips, while overall rearranging things to be more ergonomic. There's a modern analog joystick, larger c-buttons, and z-triggers.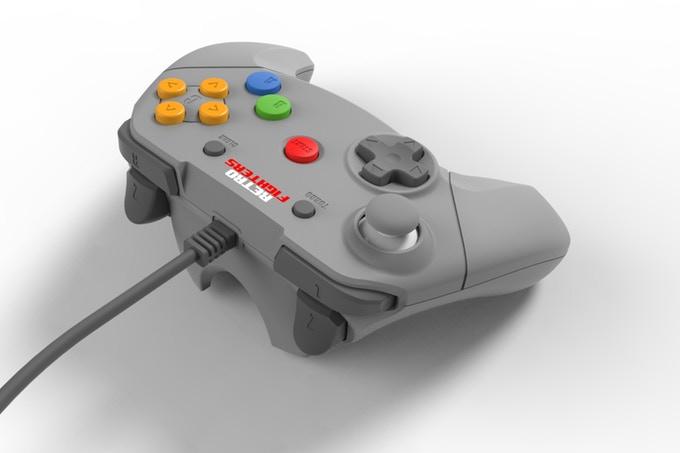 Though the physical design of the controller is different, the color scheme persists from the original model, making the Retro Fighters' edition readily recognizable as something belonging to the classic Nintendo console. This includes yellow c-buttons, a light grey body color, and the dual green and blue A/B buttons. The bright red button is also featured.
According to the company, it would have been cost-prohibitive to include USB functionality with the controller, thusly it is on buyers to purchase a third-party adapter if they need one. However, the company does anticipate launching a separate USB version of the controller if the Kickstarter campaign for this model is successful. The campaign has nearly a month left, and it offering the controller for $20.
SOURCE: Kickstarter