Retrevo predicts strong sales of eReaders for holidays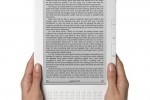 Amazon wasn't the first company to launch an eReader, but its Amazon kindle certainly helped to spur the growth of the category. Since the Kindle debuted interest in eReaders has been at an all time high and companies are rushing to get new readers to market.
reports that sales for eReaders for the holiday season are expected to be very robust.
According to a recent study conducted by the research firm 1 in 5 consumers plan to purchase an eReader this year. The study also found that 1 in 4 men plan to buy an eReader compared to 1 in 6 women. The reader that was most desired by the respondents was the Amazon Kindle.
According to the survey, results 62% of shoppers interested in eReaders will get the Kindle with 32% going for the Sony eReader. Another 6% of those that responded to the survey plan to buy other brands of eReaders. The segment most likely to purchase an eReader is males age 25 to 34 with 40% of the age group interested in buying. eReaders beat game consoles on holiday wish lists this year.