The democratization of 3D printing has made many a dream and idea come true, but for all the fairy tale stories, some things are kept out of the media. Yes, 3D printing does seem like magic, almost instantly giving physical existence to otherwise digital only objects, but the product that comes out of the printer is rarely the polished finished product you get to see in the end of the process. There's still a lot of cruft to be cut out first, a tiresome and ugly process that Retouch3D wants to cut out as well.
Retouch3D is billed as the world's first heated tool designed to clean up 3D prints. In essence, it behaves like a soldering iron that uses heat in order to re-mold or remove solder. It's the same concept, except in the case of 3D printed object, you usually need more precision tools. It makes cutting away support or errors in 3D prints as easy as a hot knife cutting through butter. And that analogy is almost literal as well, as there a knife-like tip in the kit.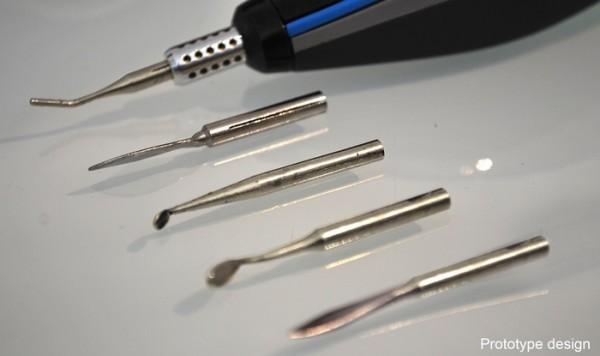 The different tips allow for different use cases. Some tips can be used for cutting away excess material while others meant for blending errors in printing. It has variable heat controls so you can adjust the temperature depending on the material used for printing. There is even a "cool down" button that temporarily cools the tool while you take a break, ready to be heated and picked up again afterwards.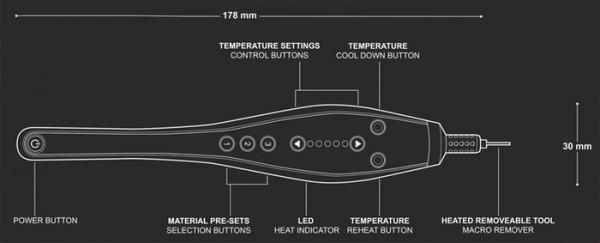 Makers and printers will probably be breathing a sigh of relief that someone has finally come up with a convenience tool to erase the mistakes and surpluses of 3D printers. The only catch at the moment is that Retouch3D is still undergoing a Kickstarter phase. It has almost reached its $30,000 goal, with 32 days left before it ends. If all goes well, those who will be putting in a pledge of $149 or more will get their retouching tool by July next year.
VIA: Kickstarter