Retina MacBook Pro specs leak: Huge SSD and huge price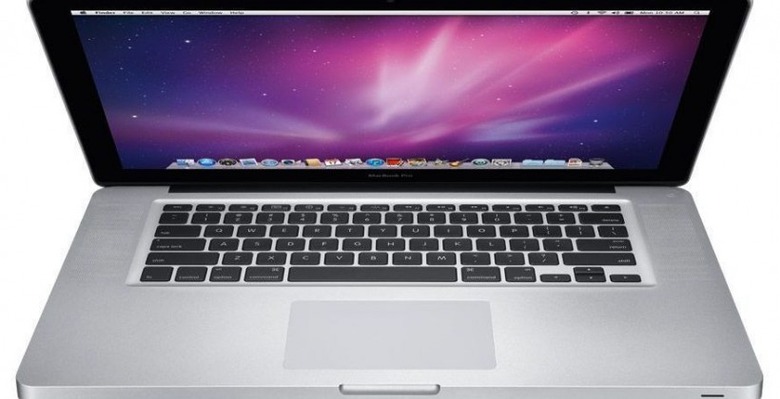 Apple's Retina Display MacBook Pro could well be the star of the WWDC 2012 keynote in a few hours time, and rightly so if the latest leaked specifications are anything to go by. The new high-end notebook will feature SSD storage as standard, according to 9to5Mac's sources, though unsurprisingly they won't come cheap: more than $4,000 for the top-spec variant, in fact.
All of the Retina MBPs will use a 15.4-inch display, it seems, with the range kicking off with a 2.3GHz processor and 8GB of RAM. That model will have a 256GB SSD, and be followed by a 2.6GHz version with the same 8GB of RAM but a 512GB SSD. Finally, a 2.7GHz model is rumored, with 16GB of RAM and a whopping 768GB SSD.
Rumored Retina MacBook Pro specifications:
MC975LL/A – MBP 15.4/2.3/8GB/256GB FLASH-USA

MC976LL/A – MBP 15.4/2.6/8GB/512GB FLASH-USA

MD831LL/A – MBP 15.4/2.7/16GB/768GB FLASH-USA
No specific pricing for each variant is available, but the combination of a next-gen screen and all that solid-state storage means even the entry-level model is going to be expensive. That would certainly lend credence to the talk of a concurrent update to the "classic" MacBook Pro 13- and 15-inch models, that would presumably be significantly cheaper but stick with the current styling (as shown in the image above).
Apple's WWDC 2012 keynote is just a couple of hours away, and we'll be liveblogging the whole thing over at http://live.slashgear.com/. Join us there and let us know whether you'd be willing to spend extra for all those lovely pixels.