'Restaurant concierge' app Reserve comes to Android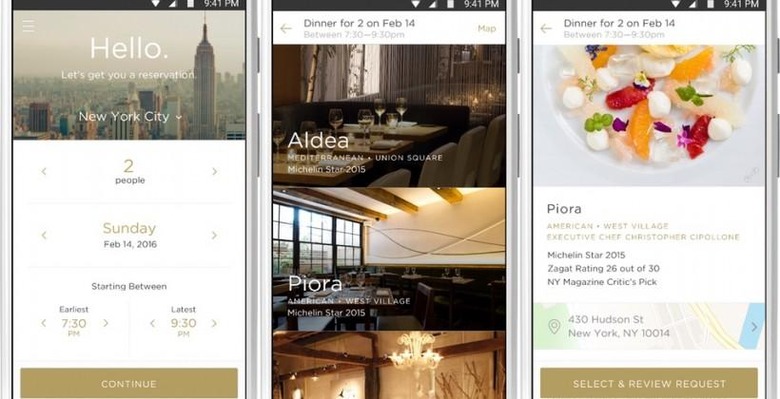 Have you ever wanted to walk into a restaurant, eat, and not pay? Android users can, now that Reserve has come to the Play Store. The app allows users to simply get up and leave at participating restaurants, as it takes care of your bill for you. It can even make a reservation, and currently has "more than a hundred of the country's best restaurants" signed up for the service. The app is currently available, and is free to download.
Dubbed a"personal dining conceirge", Reserve can take a lot of the headache out of finding you a table at a nice restaurant. The ability to walk away and not slip a card or cash out of your wallet is also handy, and might just punctuate the evening perfectly.
There isn't even a need to pull your phone out of your pocket or coat. Reserve simply bills your card (which is on-file with the app), so you can enjoy your evening. Reserve will also take care of the tip, but there's a small fee for using Reserve (a 'concierge fee').
Reserve is current;y only in Los Angeles, New York, Boston, and San Francisco. It's coming soon to Chicago as well. With over 100 restaurants, we won't say it'll be easy to find a table (that's about 20-25 per city), but Reserve does make it much easier to get a seat and pay your bill. You may not be able to get a table at your neighborhood Brasserie, but for those special evenings out, Reserve is pretty cool.
Source: Google Play, Reserve