Ressence's Type 2 solar-powered mechanical smartwatch costs more than a car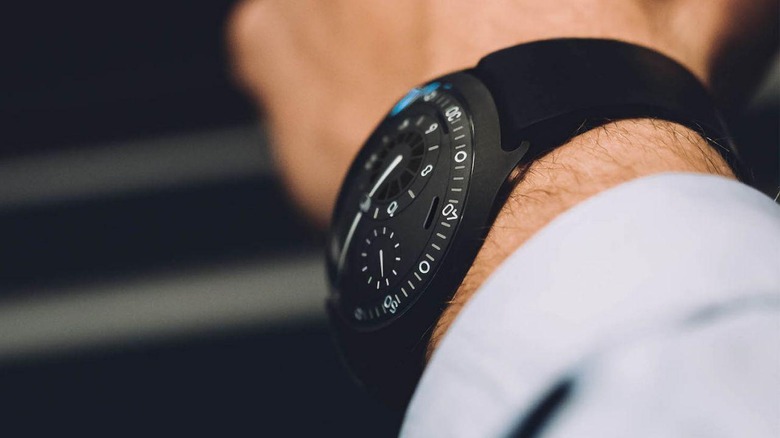 Watchmaker Ressence is known for its expensive, minimal-designed mechanical watches, but now the company is taking its biggest step towards smartwatch functionality with its new Type 2. First revealed a year ago as a concept, the Type 2 features a solar-powered "e-Crown" that allows it to self-adjust the time as well as manage two different time zones, all paired with mechanical movement.
Co-designed by Tony Fadell of Nest and iPod fame, the Type 2's e-Crown is an electronic system that sits between the watch's mechanical movement and face. It powers its 36-hour battery with light thanks to photovoltaic cells that are hidden behind a set of "micro-shutters" which close when the watch is charged.
The Type 2 can store two different time zones, which can be set via smartphone app over Bluetooth, or with the physical mechanism on the back of the watch. Wearers can tell the e-Crown to switch between the two times by simply tapping on the mode selector on the watch face.
As the set time is digitally registered with the e-Crown, the watch can self-adjust when needed. When not worn for more than 12 hours, the mechanical movement will stop to save battery; putting the watch back on and double tapping the face will have it restore the correct time down to the minute.
Ressence says it will be releasing the Type 2 starting in April in two color options, grey and anthracite black. The price, however, puts it in a league well above today's common smartwatches: a whopping $48,800. It may not track your heart rate or workouts, but it's some impressive tech for a luxury mechanical watch.