These days, there's little middle ground between traditional mechanical watches, and the modern features offered by smartwatches. Sure, there are timepieces from the later category designed to resemble the former, but not without sacrificing real mechanical movement. Watchmaker Ressence is trying to address this conundrum with its new Type 2 e-Crown Concept, a mechanical watch that can be paired and set with a smartphone app.
Co-designed by Nest co-founder Tony Fadell, the Type 2's namesake "e-Crown" is an electronic system that's placed between the watch's mechanical movement and display disc. The time needs to be manually set on the first setup, but afterwards the e-Crown system can self-adjust for different timezones or handle adjustments from the iPhone app.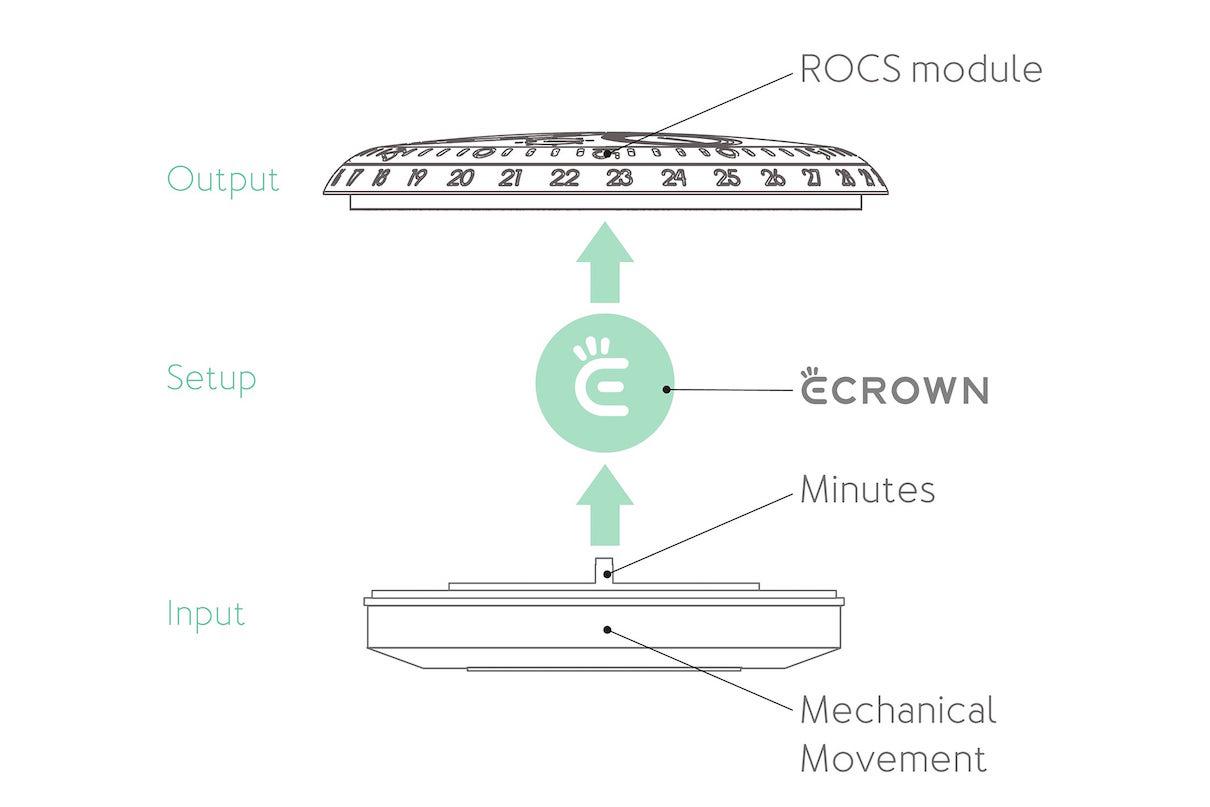 The watch is powered by both solar and kinetic movement. In the event of Daylight Savings Time, or if the power reserve runs out, the wearer can just tap the watch face to reset to the correct time. There's no need to use the traditional setting mechanism unless desired.
Unfortunately, the word "concept" in the name means that this is just a demonstration of Ressence's technology. The company says it working on a production version to be available sometime later in 2018. As a completely new take on combining digital and mechanical watches, the Type 2 e-Crown Concept could mark the future of hybrid timepieces.
SOURCE Ressence