Respawn launches official Apex Legends online merchandise store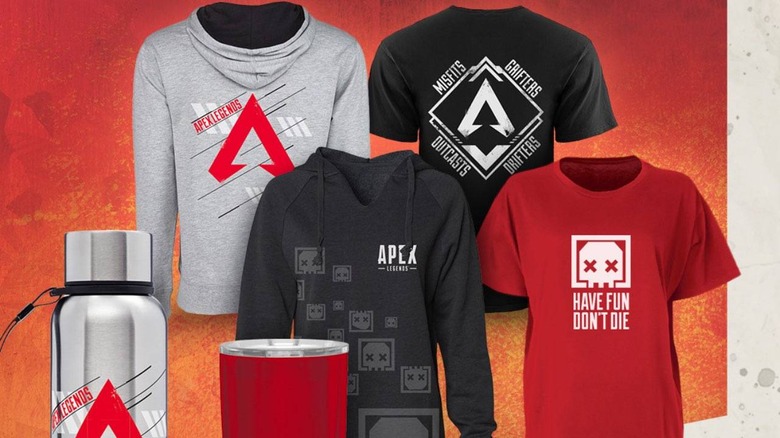 Electronic Arts and Respawn Entertainment have launched an official merchandise store for battle royals game Apex Legends, the companies have announced. The store is similar to the one offered by Epic Games, offering fans of the game access to officially licensed clothing, mugs, and other goods featuring Apex Legends imagery. The companies indicate that new items will be added in the future
Popular games often spawn various third-party merchandise based on them, a large quantity of which is typically not officially licensed. A merch shop from the company behind the game ensures players get high-quality and officially licensed gear and that they can help financially support the game's continued existence.
Called 'Apex Legends Shop,' this online store features t-shirts, long-sleeve shirts, hoodies, baseball caps, a throw blanket, socks, knit caps, drinkware like coffee thermoses and mugs, and more with various game imagery and slogans. One can, for example, get shirts that read Have fun, don't die with the game's iconic elements printed on the front and/or back.
Prices are reasonable for officially-licensed merchandise; ordinary t-shirts are priced around $23 USD, for example, while the hoodies are more expensive at around $50 USD to $55 USD, depending on the version. Baseball caps are only slightly more expensive than the t-shirts at $25 USD; the mugs are $15 USD each and the stainless steel bottle and tumbler are both $25 USD each.
The announcement tweet shared by the Apex Legends team indicates that other items will be added to the store in the future, though there aren't any details about what fans can expect. Sales will likely influence what kind of additions arrive in the future, but it's hard to guess how widely the companies may expand the product catalog.