Resident Evil Zero HD Remaster game confirmed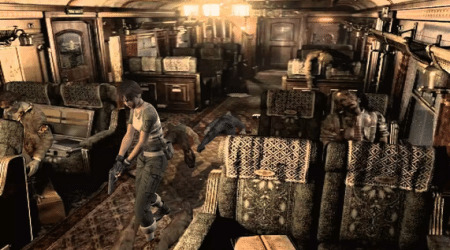 There have been some rumbles in the past, and some hints here and there that got fans excited, but until this past Memorial Day weekend nothing was set in stone: there is going to be a Resident Evil Zero HD Remaster video game launching early next year, and Capcom has confirmed it. Maybe the last time around you played the game on the good ol' GameCube, but this time around you will be able to get it on the latest consoles.
The game won't be arriving until early in 2016, but when it does arrive it'll be available for the PlayStation 3 and the PlayStation 4, Xbox 360 and the Xbox One, and the PC. How much you're going to be paying for the game isn't yet known, however, nor specifics on where and when (as in the date) it'll be dropping.
Rumor has had it for the better part of six months that the remastered game would be arriving, and so the confirmation at this point is enough. For those unaware, Resident Evil Zero was first released for the GameCube, and it serves as a prequel of sorts for the first Resident Evil game.
Of course, this isn't the first time we've seen a Resident Evil game get a remake/remaster, and so those who have been following the series faithfully likely aren't surprised. You can check out the original Resident Evil Zero trailer in the video above, then related news in the timeline below!
SOURCE: IGN