Resident Evil 7: Cloud Version brings game streaming to Switch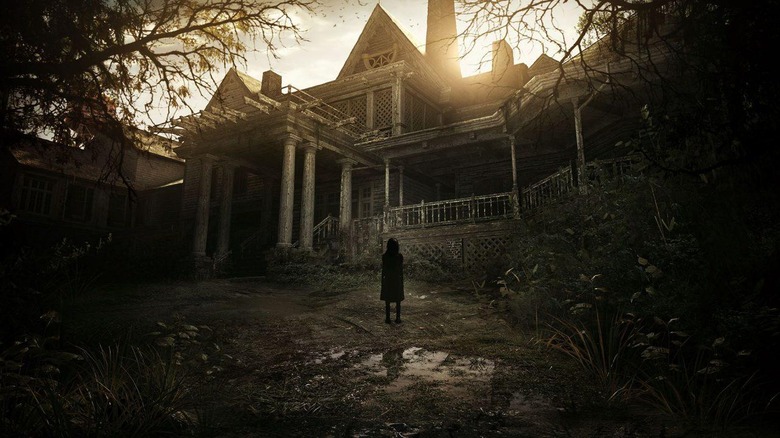 Capcom has been one publisher throwing a lot of support behind the Nintendo Switch, and now it's about to provide a big first for the console: game streaming. Capcom has announced Biohazard 7: Resident Evil Cloud Version for the Switch, taking pretty much everyone by surprise. The fact that Resident Evil 7 is coming to the Switch will be exciting enough for most fans, but the way it's being released is fascinating as well.
Just as the name suggests, Resident Evil 7: Cloud Version will be streamed from Capcom's servers rather than saved to your device. It doesn't even seem like you'll have the option to buy it outright – instead, you'll purchase access passes in 180 day increments that cost 2,000 yen (around $18). The cloud version includes all of the DLC that has been released for the retail edition, so if you can complete it with your first 180 day pass, this turns into quite the deal.
A new page for Resident Evil 7: Cloud Version over on Capcom's Japanese site provides more details. Everyone who downloads the game from the eShop will get 15 minutes of play time on the house. Not only does this give Capcom an opportunity to get Resident Evil 7's hooks in you, but it also allows you to make sure everything is running smoothly before buying an access pass.
As you'd expect, the fact that this is a cloud-based game means that you'll need a stable internet connection the entire time you're playing. That, unfortunately, means no playing on the go unless you're willing to use your phone as a hotspot for your Switch. The upside, however, is that the file you'll download from the eShop only takes up 45MB of space on your Switch. Save data will be stored server-side, and Capcom says it can't guarantee it'll hold onto your saves if you let your access pass expire.
This is certainly an interesting approach to releasing digital games on the Switch, but for now, it's exclusive to Japan. We'll see it launch in a few days, as Capcom says that servers will be up and running on May 24. Perhaps we'll see Resident Evil 7: Cloud Version make its way to North America and Europe before long? Time will tell, but it would make for a pretty exciting E3 announcement.