Resident Evil 3 remake could be Capcom's next big release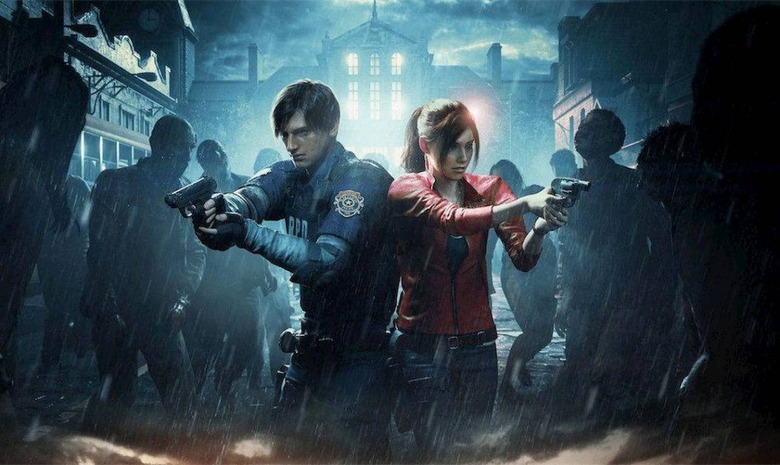 It seems the success of Capcom's Resident Evil 2 remake has prompted the company to begin working on a remake of Resident Evil 3. New reports claim that such a remake is currently in development over at Capcom, with the company planning to release it at some point next year.
YouTuber Spawn Wave reported this rumor in the video you see embedded below, while Eurogamer later corroborated the report. Details are pretty slim at this point, with Spawn Wave questioning when Capcom might reveal the game. Eurogamer's sources, meanwhile, say that the remake has been in development for some time already.
That last bit is hardly surprising. When it released back in January, the Resident Evil 2 remake was well-received by fans and critics alike. Indeed, for this year's Game Awards, Resident Evil 2 is up for a number of awards, including Best Action/Adventure Game and Game of the Year.
So, if Capcom can remake Resident Evil 3 with the same focus on quality, fans of the franchise would almost certainly be receptive toward it. Eurogamer notes that Capcom suggested t could remake other games in the series depending on the response to Resident Evil 2, and considering the acclaim that game received on release, it's probably safe to assume that all systems are go on a Resident Evil 3 remake.
Capcom, of course, declined to comment when reached by Eurogamer, but if the company is looking at a 2020 release for this game, we'll probably be hearing about it soon. The Game Awards could be a good place to announce Resident Evil 3, so we'll see what happens there. Stay tuned, because we'll let you know once Capcom makes this remake official.