Researchers Show Off 120-Kilowatt Wireless Charging For EVs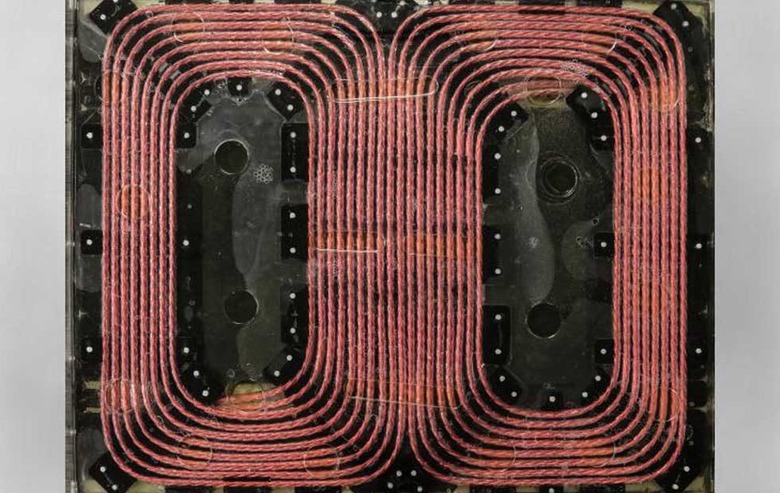 Researchers from the Oak Ridge National Laboratory have demonstrated a new wireless charging system for EVs that can provide six times the power as previous wireless chargers they have shown off. The new charger that the team has demonstrated can charge wirelessly at a rate of 120-kilowatts.
The team says the new system is a big step towards charging times that rival the speed and convenience of filling up at a gas station. The 120kW system can charge at 97% efficiency, which is comparable to a conventional wired fast-charger. Lab tests showed that the wireless system was able to transfer power across a 6-inch air gap between two magnetic coils and charged a battery pack.
Researchers on the project noted that it was important to maintain the same or smaller footprint with the new 120kW system that the previous system used to encourage commercial adoption of the tech. Finite element and circuit analyses were used in the development of the system to ensure that it didn't heat up or pose safety issues.
Key to delivering 120kW of power was a new coil design that uses the latest silicon carbide tech to create a lightweight and compact system. Power is taken from the electrical grid and converted to a high-frequency alternating current that generates a magnetic field able to transfer power across a large air gap.
The energy is transferred to the secondary coil where it is converted back to direct current and stored in the vehicle batteries. Researchers have a stated goal of creating a wireless system able to deliver 350 to 400 kW of power and to reduce charge time to 15 minutes or less.
SOURCE: ORNL