Researchers make ice repelling materials breakthrough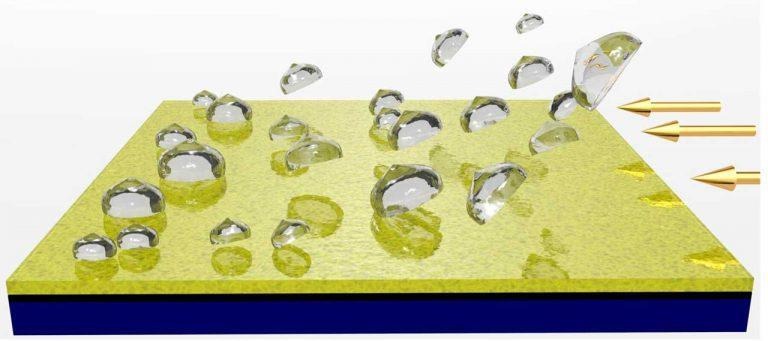 Ice is one of the most significant hazards to drivers and pilots and is blamed for multibillion-dollar losses each year in the US. Ice causes all manner of delays in air travel and damages infrastructure, power generation equipment, and power transmission facilities each year. Scientists from the University of Houston have made a breakthrough in repelling ice that could have uses in multiple industries.
The researchers have reported a new theory in physics called distress localization that has been used to tune and predict the properties of new materials. The new material created using that theory is a silicone polymer coating that can repel ice from any surface.
The researchers say that the new icephobic material shows extremely low ice adhesion and has shown long-term mechanical, chemical, and environmental durability. The new material uses elastic energy localization where the ice meets the material. The material cracks at the interface and sloughs off the ice as a result.
One of the researchers on the project says that it takes minimal force to cause the cracks and help remove the ice. The scientist says that the flow of air over the surface of an airplane is enough to trigger the cracks. The material is also easy to apply.
Researchers note that the material is applied as a spray and can be used on any surface. The material is mechanically durable and is unaffected by UV rays, something essential for aircraft that are exposed to the sun constantly. The material has shown in testing to last for more than ten years between applications.