Researchers complete first comprehensive map of Titanic resting site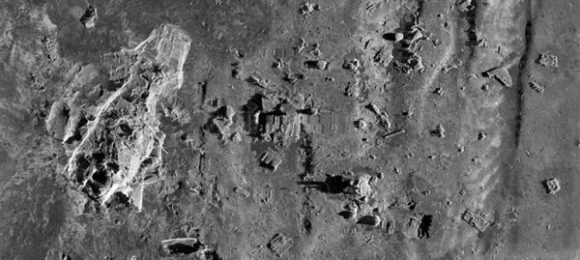 It's interesting that director James Cameron made the film Titanic, which turned out to be one of the highest grossing films of all times and is himself going into the ocean depths soon as we mentioned earlier. At the same time, researchers have announced that they have pieced together what they believed to be the first comprehensive map of the entire Titanic debris field ever made.
The massive debris field from the 100-year-old shipwreck is 3 x 5 miles. Photos of portions of the shipwreck have been taken in previous expeditions; the complete map of the massive debris field has never been made. According to the researchers, the muddy ocean bottom suggests that the stern of the ship rotated like a helicopter blade as it sank.
The team used sonar imaging and over 100,000 photos shot using underwater robots to create a comprehensive map. The map shows the exact positions of hundreds of objects and parts from the ship. Explorers of the shipwreck site have known for decades exactly where the bow and stern of the ship landed, but where other parts and debris landed was unknown. The mapping was conducted in 2010 during an expedition. The findings of expedition will be offered on a show that will air on the History Channel next month. The two-hour documentary will air on April 15 exactly 100 years after the tragic accident.
[via Yahoo News]