Republic Wireless Drops Motorola Defy XT Price To $99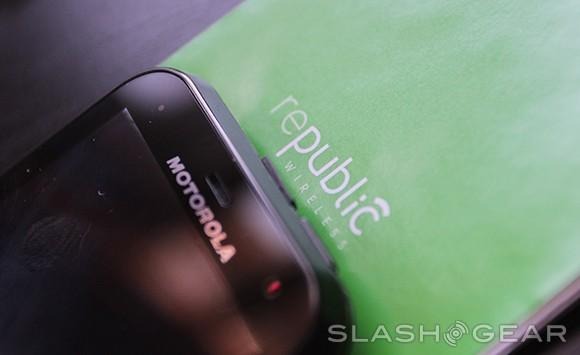 Republic Wireless is one of the new kids on the block when it comes to offering pre-paid wireless service, but it's also one of the most competitive. Republic Wireless offers its customers unlimited talk, text, and data for only $19 a month; no strings attached. However, it encourages its users to use Wi-Fi whenever they can. The Motorola Defy XT that Republic Wireless sells has a hybrid technology that allows users to make calls or texts though their Wi-Fi network, similar to that of T-Mobile's Wi-Fi calling. If you can't connect to Wi-Fi, nothing bad will happen, you'll just be utilizing Sprint's network.
Republic Wireless has some great news for many of its potential customers. The mobile service company knows that the $249 price-point for the Motorola Defy XT is a bit high, especially for a phone of its caliber, so it's now offering the device for only $99. There's one caveat however. If you purchase the phone for the $99 price-point, you'll have to pay $29 a month for unlimited talk, text, and data, which in the long run will cost a lot more.
The Motorola Defy XT is a less-than-stellar smartphone. It features a 3.7-inch LCD display, 1GHz single-core Snapdragon S1 processor, 1GB built-in storage, 512MB RAM, 5MP rear-facing camera, 0.3MP front-facing camera, and Android 2.3.7 Gingerbread. It's not very appealing, especially to tech fanatics. The phone is of course popular to people who want a super-cheap wireless service plan and could care less about the specs of their smartphone. As long as it works, everything's fine.
Republic Wireless says that over a course of two years, a family of 3 can save $2,715 over 2 years on its $19 a month plan. They also say that with the $29 a month plan, the same family can still save up to $2,445. They compare it to the $195 a month plans offered by "leading brand" competitors, which ultimately costs the family a total of $4,830.
[via Republic Wireless]