RepRap 3D printer can print a RepRap 3D printer, sort of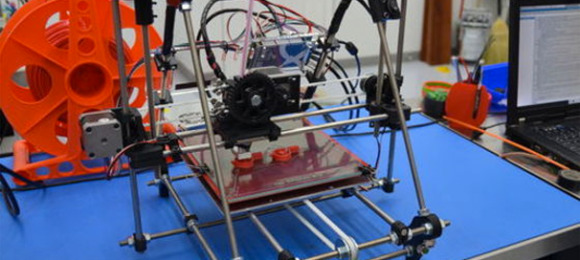 A student at Virginia Commonwealth University wants to bring the reality an idea that 3D printing enthusiasts have so far only dreamed about – printing all the necessary parts for a 3D printer, with a 3D printer. Of course we are not talking about various electronics and hardware needed to actually give the thing its power, but if a few electronic components are the only things you have to buy, 3D printing could be much more accessible.
The student, who only refers to himself as Ken on his Kickstarter page, is looking to buy an open-source printer known as the RepRap for his project. "Anyone that has a Reprap can make the parts for another. Right now only a few dozen people around the world are participating in the project the way it was intended. I seek to help the Reprap project by building my Reprap quickly and begin printing more parts for others to build their own machine," he writes.
3D printing is making inroads not just in consumer applications but also for business, for medicine, and for third-world countries where resources are much more scarce. Everything from glasses to bikinis to coasters to artifical bones to guitars (need we continue?) has been successfully printed from a 3D printer. It's fascinating to watch this next evolution in scientific advancement.
[via PC World]