Report: Tumblr Wants To Be The New YouTube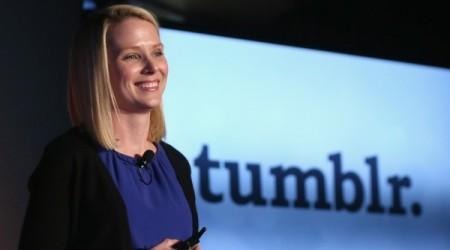 Yahoo's Tumblr platform is a subtle social layer populated by quite a bit of original content. Since purchasing it for $1.1 billion, Yahoo has left Tumblr alone, but that could change. According to several sources speaking to Business Insider, Tumblr is being prepped for a big fight with an even bigger social entity full of creative folk. Yahoo is exploring turning Tumblr into a YouTube opponent, and even discussing whether they should poach existing YouTube talent for the new-look Tumblr.
Three sources have reportedly confirmed these discussions — one from Yahoo, one from Tumblr, and another close to a digital-media publisher Yahoo approached about these plans.
Talk of Yahoo wanting a YouTube-like service isn't new, but the transformation of Tumblr is. It was previously believed Yahoo would either create a new service, or cobble these poached YouTube creators into their Screens service.
The reason for Tumblr? It's the only service Yahoo now has that is social and user-generated.
The scheme may work, too. Many YouTubers are still unhappy with Google's commenting system, and don't feel they're well represented or paid via YouTube. More prominent placement on Tumblr might solve those concerns.
Yahoo is no stranger to spending, and more than willing to take a short-term hit for long-term gain. The prospect of this "Tumblr talent" has no timeline, but neither does Yahoo or Tumblr for making any moves.
Source: Business Insider