Report: Samsung Pay Mini app for iOS and Android launching in June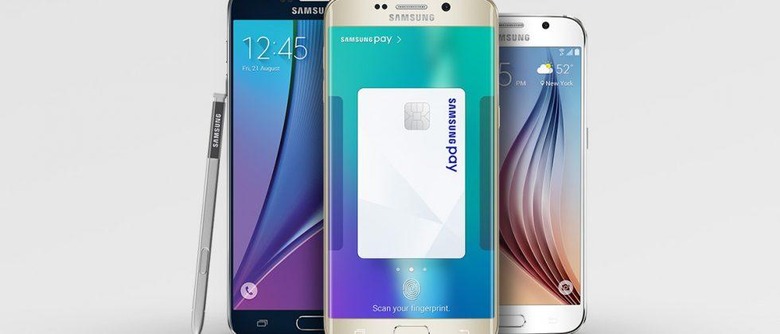 Samsung is planning to release an app called "Samsung Mini Pay," according to a new report, and it'll be available for non-Samsung Android smartphones and the iPhone. The app will be launching in June "at the earliest," sources say, and it'll allow users to add their payment cards apparently exclusively for online shopping. Samsung is reportedly launching this 'mini' version because regular Samsung Pay is used in physical retail stores.
The report surfaced at Etnews, a Korean tech publication; it has not been confirmed by Samsung. According to the report, the Korean company already has some companies on board with the app, including Hana Card and Lotte Card, with more considering getting involved. Samsung Pay Mini's purpose will be "strengthen[ing] online payments," though details about how exactly it'll work weren't provided.
Supposedly Samsung is launching this dedicated mini online payment app because the present Samsung Pay offering, which has supposed online payments for a few months now, is primarily used at physical stores; less than 20% of payments are online. The reason may be due to the relative complexity of using Samsung Pay for online shopping, but things will (reportedly) be different in Samsung Pay Mini.
The rumored app will be able to use fingerprint authentication or a password/ID combo for phones without biometrics; once setup and cards registered, the app will reportedly work automatically for online payments, greatly reducing the hassle of using the app. It isn't clear where Samsung plans to make the app available, though the report indicates it will be for the South Korean market.