Report: PayPal dropped from Apple Pay because Samsung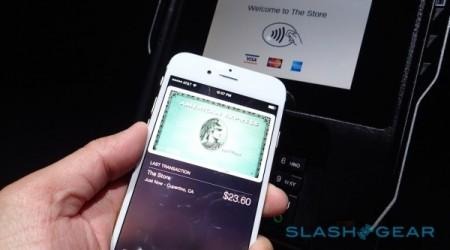 Apple Pay is going to make waves in the mobile payment realm, that much is certain. On launch, many wondered why Apple's service didn't just partner with another, similar service — or buy them. A new report suggests Apple was in discussions with PayPal to be involved with Apple Pay, but cut them loose because of Samsung.
PayPal is currently believed to be working on a smartwatch payment method with Samsung, one that would make them the sole payment clearinghouse for all Samsung wearables that can adjudicate mobile payments. That relationship reportedly incensed Apple brass, and caused them to turn their back on the legacy web-based payment operation.
The story goes like this: as Apple was making the rounds with banks and other financial institutions to get their blessing and backing for Apple Pay, they reached out to PayPal because why not. While in the midst of those talks, PayPal went on and partnered with Samsung on their joint effort — a partnership that is said to be at the behest of eBay CEO John Donahoe. Apple got upset, and broke it off with PayPal.
It's all very possible, but is also a bit too textbook soap opera for our taste, and the Apple-Samsung beef seems a bit too easy an explanation, here. The report also doesn't mention in which capacity Apple would have used PayPal, and as they've got their own method for processing payments in iTunes, they may have never actually needed PayPal to begin with.
Source: Bank Innovation