Reply to bring Google Smart Reply to any chat app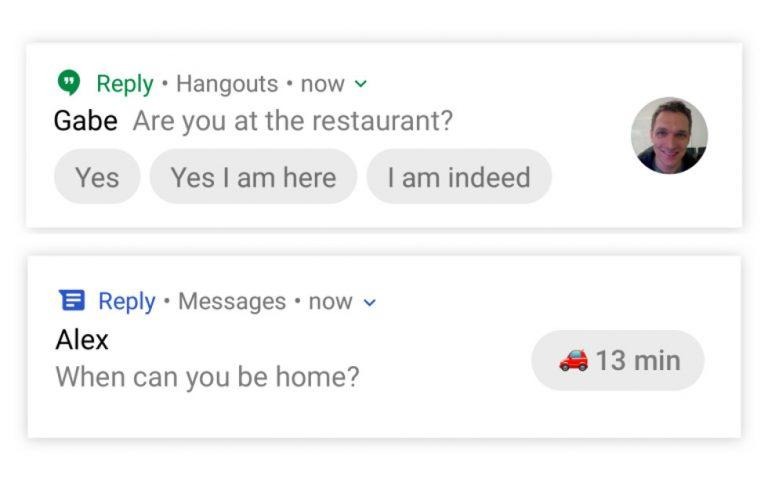 Everything is instant these days, from instant food to instant messaging. Replying to those messages, however, may not always be so quick. Google introduced Smart Reply two years ago to take care of that, requiring just a single tap to send off a succinct but sufficient response to a question. Now an R&D team at Google wants to bring that goodness to other messaging services. The project is simply called "Reply" and, if theory becomes reality, it will work even on Facebook Messenger.
Smart Replies are a boon to convenience and a privacy advocate's nightmare. It uses a combination of content scanning and a dash of AI to know just the right response you might want to give and offers it up as a suggestion that you can simply tap on. Of course, it has resulted in some rather funny recommendations and conversations, but it has mostly "Just Worked". That is, if you're only using Google apps and services.
Smart Reply first debuted in Google's still existing and still separate Inbox e-mail app before eventually rolling out to Gmail and Allo. It has also arrived on Android Messages but only for those on Google's own Project Fi. In other words, it's a completely Google world, but even then it isn't Google-complete.
Google's internal R&D group Area 120 has just opened the doors for a private testing of what it simply calls "Reply". The goal is to bring Smart Reply to other forms of digital communication. Starting, of course, with Google's own Hangouts and a wider rollout for Android Messages.
It doesn't stop there, however. Area 120 plans to support the feature on other non-Google messaging platforms, including Slack, Skype, Facebook Messenger, and even Twitter Direct Messages. It won't have the exact same workflow, of course. The suggestions will appear only in the notifications for these apps and makes use of Android's recent in-notification reply feature. Which, of course, means Reply will only work on Android for now. Other features included automatic replies for Do Not Disturb, Driving, and Vacation modes as well as forced notification for emergency messages.
Reply is still at a very early stage and there's currently no timetable for when it will be available to the public, if at all. Being just an internal research project, there is a high chance it will never see the light of day. Especially given Google's messy messaging strategy.
VIA: TechCrunch