Replay XD1080 sports camcorder debuts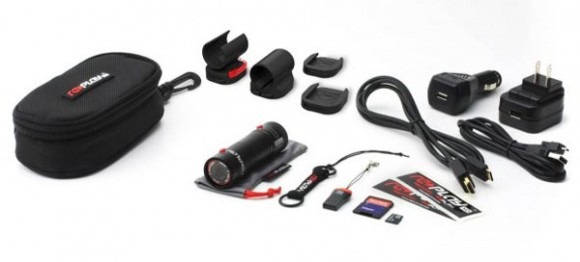 If you are into action sports like skateboarding, motocross, or auto racing and want to record your runs and stunts you need some sort of small camcorder that takes video. There are already several of these cameras on the market today, but one of the smallest is the new Replay XD1080. The XD1080 is a clean sheet design and the results are a very small and compact camera that needs no enclosure to be rugged and resist water.
The camera is hailed as the smallest and lightest full HD action camera on the market. The camera weighs 3-ounces and measures 28mm x 93mmn making it very compact. The XD 1080 is the latest and smallest 1080p camera on the market. The camera has a live HDMI output that allows it to be connected to any HDMI source for framing a shot. It can stream live uncompressed video in 1080p, 960p, or 720p as well. That allows the camera to be used for live broadcasts.
The camera also has a secondary input for mics and other sources. The rear LED panel makes setting changes easy with a button and lights that show what mode the camera is in. The camera can record 120 minutes of video on a single battery charge. It ships with a 4GB microSD card and will work with cards up to 32GB. The camera comes with a kit that has two mounts and a bag to keep all the hardware inside. Pricing on the new camera is unknown, the old version sold for $189.99 and the new one should be in the same ballpark.
[via Replay XD]