Rent Sir Richard Branson's Necker Nymph Submarine For $2,500 Per Day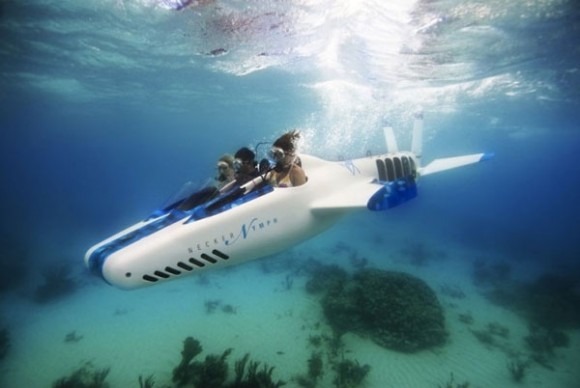 It would be great to have the kind of money that Sir Richard Branson has at his disposal. The dude has islands, aircraft, ships, and even spacecraft that he toys around with. One of the cooler things that Branson has is his fast Necker Belle luxury catamaran. The catamaran is said to be one of the fastest on the oceans, but the coolest thing about it to me is the Necker Nymph.
The Nymph is a little submarine that looks more like an underwater airplane. The thing reminds me a lot of James Bond's Lotus that turned into a submarine. You might not have the loot that Branson has, but if you have $2,500 you can rent the Necker Nymph for the day.
The Nymph can go up to 30-meters below the ocean and you and a passenger can explore. The only thing that might burst your bubble is that you can't pilot the thing. You get a pilot with the day's rental. You also have to be SCUBA equipped because the sub is open to the water. The dives can last 1-2 hours at a time.
[via Gadget Review]