Renaultsport Megane RS 275 Cup-S has 275hp and 265 lb-ft of torque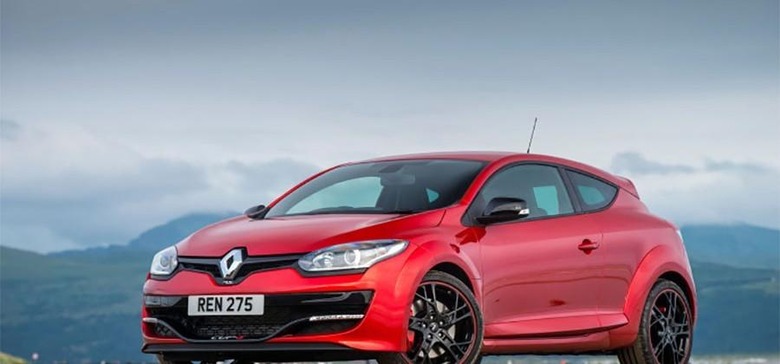 Renault has unveiled a new version of its hot hatch the Megane dubbed the Megane 275 Cup-S. The car gets the engine from the 275 Trophy under the hood, meaning it is a turbo four that packs 275hp and 265 lb-ft of torque. The car has upgraded Cup suspension as standard. The performance is lively with that much power.Renault says the 0-62 mph time is 6-seconds and the car has a top speed of 158 mph. Options can be fitted to the car to make it an even better handler with optional adjustable Ohlins dampers. A titanium Akrapovic exhaust is available for better sound.
Buyers focused on handling can also get the car fitted with Michelin Pilot sport Cup 2 tires. If pure speed and handling aren't your thing, an updated Megane RS 275 NAV has also been introduced with the same engine and performance upgrades as the Cup-S.
The difference between the two is that the RS 275 Nav has more options with climate control, keyless entry, automatic lights, and a more compliant sport chassis among other features. It also has a nav system installed. The 275 Cup-S is priced at £23,935 with the 275 Nav coming in at £25,935.
SOURCE: Autoblog