Renault Twizy 45 is legal to drive in France at 14 years old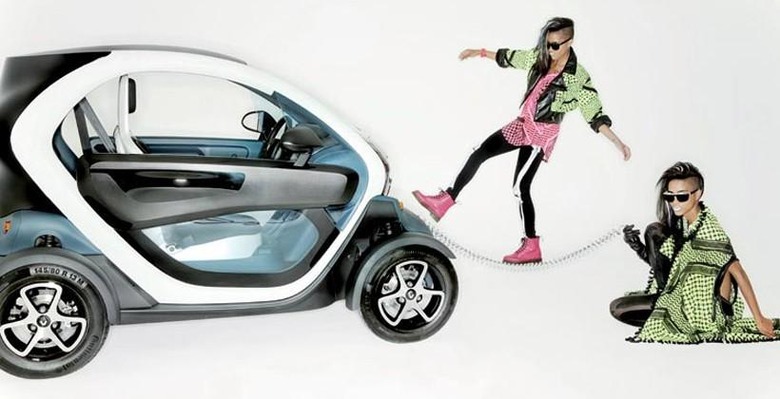 One thing teens have in common the world over is that most of them look forward to getting a license to drive on their own. In France, teens can now get a license to drive early for a little EV called the Renault Twizy 45. The little car can be driven on the roads by drivers as young as 14 years old.
The young drivers need a road safety certificate to be authorized to drive vehicles that fit into the light motorized quadricycles category. Previously this segment of cars was limited to drivers 16 or older. The Renault Twizy 45 is one of the cars that can now be driven by 14-year-olds.
The Twizy 45 is considered by Renault a safer and more comfortable alternative to a scooter. It comes with an airbag, double seatbelts, disc brakes, and a protective cell. The car is very small measuring 2.34-meters long x 1.24-metres wide and driver and passenger sit in a tandem arrangement.
The Twizy 45 has 5hp and a top speed of 28mph. The battery pack needs 3.5 hours to charge fully via a standard 3-pin plug. With a full charge, the vehicle can drive about 60 miles per charge.
SOURCE: Carscoops