Renault EZ-Go is a future vision of shared mobility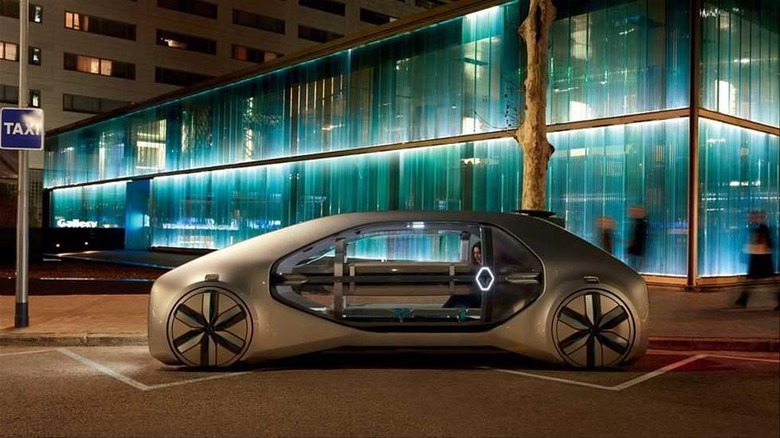 Renault has unveiled a new concept vehicle at the Geneva Motor Show called the EZ-Go. The vehicle is a future vision of shared urban mobility. Renault says that the vehicle is built for the city and meant to be integrated with it.
Renault says that EZ-Go is both a car and a service that could be ordered via an app or at physical stations. The vehicle has the comfort and privacy of an individual car with a hands-off worry-free travel experience. Since the vehicle is automated, the passengers can spend time reading, working, sleeping or doing other tasks.
Renault says that the vehicle would have a highly competitive price/mile ratio but sheds no light on what that cost might be. EZ-Go is aimed at everyone from people who can't drive because of age to those who just don't want to drive themselves.
EZ-Go would be limited to a speed of 30 mph and has a wide front opening away from traffic for safety. The vehicle can hold up to six people and has space for baby strollers and other cargo. Renault uses 4CONTROL 4-wheel steering for agility and charging of the electric vehicle would be with an induction charging system.
All the hardware for autonomous driving is in a mast atop the roof spoiler that is removable and deploys automatically when the vehicle starts. Batteries are under the floor and with no human controls the entire space is for passengers. The car would be 5.20m long x 2.20m wide with a 3.80m wheelbase. It would use a single electric motor and use Level 4 autonomous technology. There is no indication when this vehicle might, or if it will ever, reach production.
SOURCE: Renault