Remix OS brings multi-tasking Marshmallow to Nexus 9, Pixel C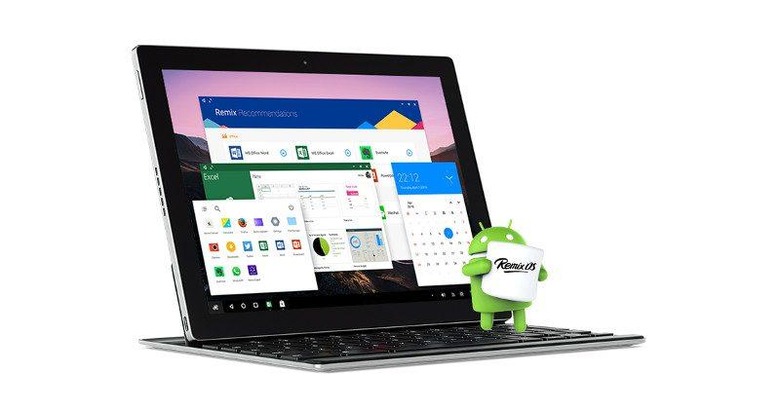 If you were greatly disappointed with how the Pixel C turned out software-wise, now you might have the chance to reconsider your evaluation. That is, if you're willing to ditch the stock Android experience. Jide has just announced that it is officially making available its multi-windowed Remix OS to Google's Pixel C 2-in-1 as well as the Nexus 9. And it won't simply be some Remix OS version either, but one that is based on Android 6.0 Marshmallow from the get go.
Although Jide and its Remix Android spin has actually been existence for quite some time now, it became an even hotter topic when the Pixel C came out. Considering similarities and proximities in date, the Pixel C was too easily compared to the iPad Pro. Sadly, while iOS has finally embraced split screen multi-tasking and features that make the iPad Pro a truly productive slab, plain Android still wasn't up to task. At least not until Android 7.0 Nougat.
In contrast, Remix OS goes almost overboard with multi-tasking. It may not exactly have split screens but it does have multiple floating windows, a taskbar, a system tray, the works. Everything needed for a conventional desktop interface that works quite well with a tablet that transforms into a laptop. Now Jide is bringing all of that to Google's two reference Android tablets, the Pixel C and the older Nexus 9.
Just recently, Jide also made available a new version of Remix OS for PCs that was finally based on Android 6.0. That same Marshmallow version is the one being made available on these Android tablets. Somewhat ironically, Jide's own Remix Ultratablet and Remix Mini devices don't have that update available yet.
Do be aware that installing Remix OS on these tablets is pretty much the same as flashing a third-party custom ROM, which requires some tinkering with bootloaders and recoveries and wiping the tablet clean.