Remastered BioShock collection for PS4, Xbox One surfaces in Brazil rating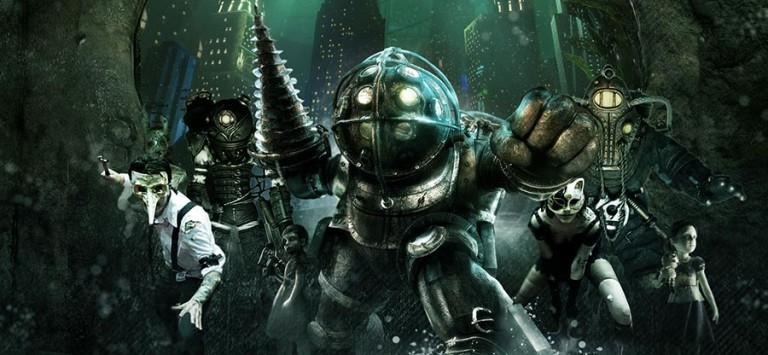 This isn't the first time we've heard speculation about "BioShock" remastered, but this time around the speculation is joined by seemingly solid evidence. A Brazilian government agency has listed "BioShock: The Collection" on its website alongside ratings for five versions of the game: two for PlayStation 3 and the Xbox 360, and another three for the Xbox One, PlayStation 4, and PC.
The ratings have appeared on Brazil's Ministry of Justice website, which lists the game collection as originating from the U.S., being produced by 2K Games, and having a "production year" of 2016. All five versions of the game received their classification ("Not recommended for children under the age of eighteen") this past Friday.
The description field for all five versions of the remastered BioShock collection is blank, but we already know what the games are about, of course. The first game, "BioShock," was released in late summer 2007, and took gamers underwater to the dystopian city Rapture. This was followed up with "BioShock 2" released in 2010, and "BioShock Infinite" released in March 2013.
The game series is beloved by many, and fans have been requesting a remastered edition for the latest game consoles since their launch. Despite teases here and there, no official confirmation of such plans has ever been provided; the closest the games have come to current-gen consoles is PlayStation Now, which allows PS4 owners to stream the collection over the Internet.
Of course, we've heard rumors about a remastered BioShock collection several times over past months. Things looked dire when Irrational Games shutdown, announcing the end to its dystopian worlds, but 2K Games later offered some reassurance, saying the game franchise would live on even if Irrational Games didn't. No new games in the franchise have been announced, but a remastered collection would certainly satisfy fans...for now.
There's no indication of when the collection may launch.
SOURCE: Gematsu