Refurbished iPhone 7 and 7 Plus now available from Apple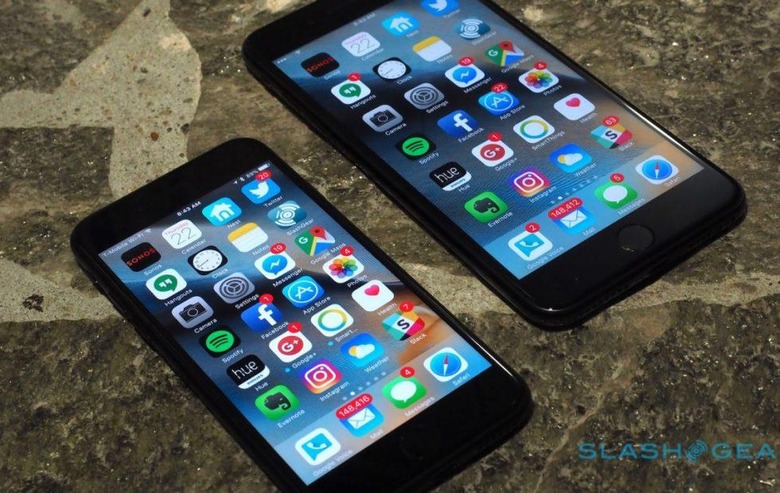 In the market for a slightly older iPhone that has been certified and is covered by a warranty? If so, Apple's latest online offering is for you. The company has started selling refurbished iPhone 7 and iPhone 7 Plus smartphones through its website, doing so alongside a 1-year warranty and the promise that all units have been tested and certified.READ: iPhone 7 Review
The iPhone 7 and its larger variant is more than a year old at this point, but it's still a great phone and used market demand is still high. There are some benefits in getting a gently used, slightly old phone, namely the lower cost without much sacrifice in performance and features. Buying refurbished straight from Apple comes with the warranty and certification benefits.
Because the units are refurbished, the inventory will vary based on what Apple has available at the moment. The website currently shows the iPhone 7 32GB / 128GB and iPhone 7 Plus 128GB as available with more than two dozen phones currently for sale. Savings vary.
A look through the inventory shows savings of 9-percent and 10-percent across the board with the exception of one unit, which is 14-percent off. Rose Gold, Space Grey, Silver, Gold, Jet Black, and Black are all listed, though not in every model. The iPhone 7 is only the latest product to join Apple's refurbished sales roster.
Apple also sells refurbished iPod Touch models, refurbished iPhone 6s and 6s Plus, various iPads like the original, iPad Pro, iPad mini 2 and mini 4, and more. The company also sells refurbished units of its Mac products, including the Mac Pro, Mac Mini, MacBook, MacBook Air, and MacBook Pro.