Refurbished and original Galaxy Note 7 land at Wi-Fi Alliance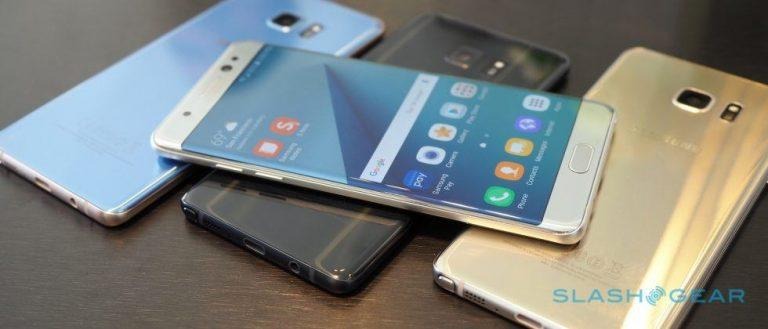 It is no secret that Samsung still wants to salvage what little is left of the Galaxy Note 7's reputation. Whether that's a wise move or not is something we'll leave to the Korean OEM to find out. Also not surprising is the fact that this refurbished model has reportedly been seen at the Wi-Fi Alliance for certification. That just means its arrival is coming soon. What is surprising, however, is to see the original Galaxy Note 7 making that same appearance and with the same certification as the refurbished model.
The refurbished Galaxy Note 7 will have a model number of SM-N935, based on this Wi-Fi Alliance entry. The actual model seen was the SM-N935S, which GalaxyClub theorized is bound for South Korea. The certification also notes that the device will come with Android 7.0 Nougat, which is on par for a mid-2017 smartphone.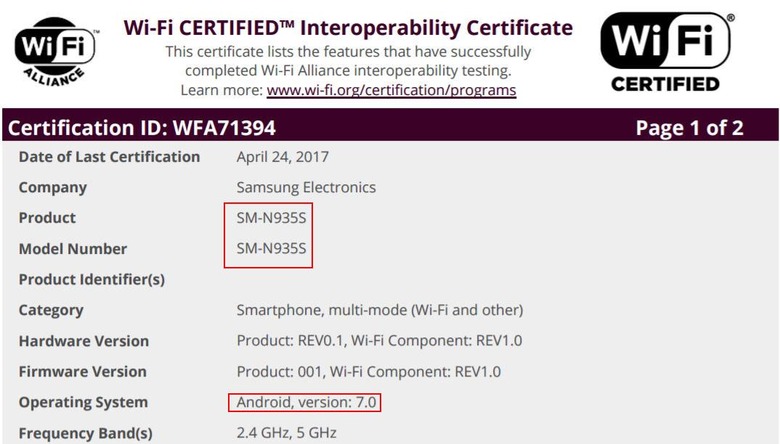 Almost as if unwilling to be forgotten, the original Galaxy Note 7, the SM-N930F, also showed up. And, even more surprising, it is noted to have Android 7.0 as well. The original launched before Nougat was released so it only came with Android 6.0 Marshmallow. In essence, this means the certification is for an update to the original Galaxy Note 7.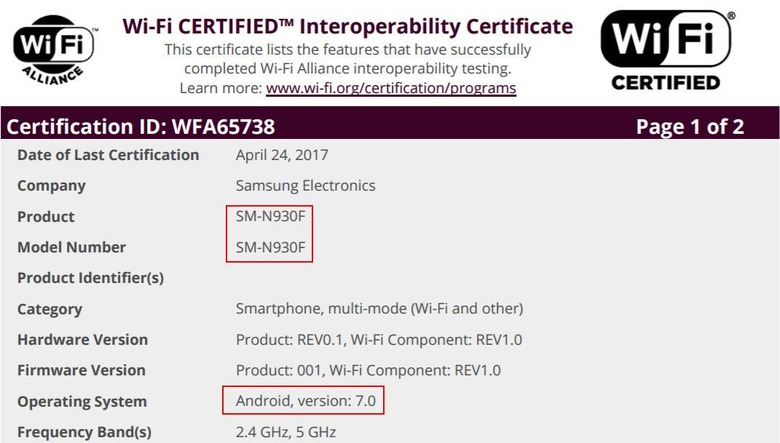 Considering that cursed smartphone is supposed to already be out of commission, at least officially, it is very strange to see a Wi-Fi Alliance certification for it, let alone one with an updated Android version. It almost seems like Samsung is still supporting the supposedly dead smartphone.
Of course, there could be various reasons why this is so, none of which even involves Samsung re-selling the original Galaxy Note 7 again. As for the refurbished models, there is still no word on when those will be sold. Given that the Galaxy S8 hasn't even been one month in the market, it's probably not going to happen anytime soon.
VIA: GalaxyClub