Refreshed Galaxy Tab S2 spotted, still no Galaxy Tab S3 in sight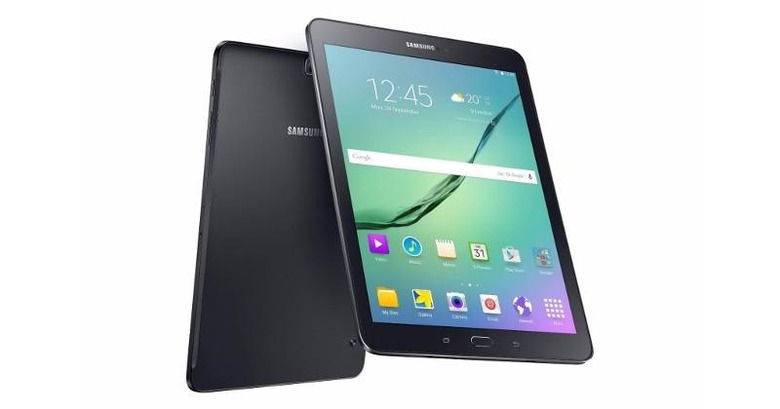 Samsung just recently launched the hulking Galaxy TabPro S which, despite the "Galaxy" branding, is actually a Windows tablet. Those from the Android camp might be hungry for a new premium slate but, sadly, that might not yet be happening soon. Up in line would be a new Galaxy Tab S3 generation but what we're seeing instead is a new batch of Galaxy Tab S2 tablets. And all that these tablets bring to the table is a new Snapdraogn 652 as well as Android 6.0 right out of the box.
Truth be told, the Galaxy Tab S2 might have been somewhat of a disappointment. The "S" line has alway been associated with Samsung's top of the line devices. And indeed, the very first tablets to bear that mark, the Galaxy Tab S, lived up to that expectation, with sharp QHD AMOLED displays and the then latest Snapdragon 800.
In contrast, the Galaxy Tab S2 line took things a few notches down. The displays have been downgraded to 2048x1536 QXGA resolutions and the octa-core Exynos 5433 was hardly Samsung's best. Still, the tablets' lightweight bodies and still higher than normal pixel densities made for some compelling reasons to vie for the device.
The refreshed Galaxy Tab S2 tablets which were spotted on German retailer Cyberport's website upgrades things just a wee bit. The octa-core Qualcomm Snapdragon 652 runs a bit faster than the older Exynos equivalent. The Android version has also been upgraded to 6.0 Marshmallow from the get go. Other than that, the rest of the specs remain the same.
The appearance of the new Galaxy Tab S2 does raise the question of whether a Galaxy Tab S3 is near the horizon. Refreshed models like these are usually employed as stopgap measures pending a delay of a next gen lineup. Then again, we're still a few months away from IFA 2016, where Samsung is most likely to unveil a new Android tablet roster. That is, if it even has one at all.
VIA: WinFuture.de