RED's EPIC Gets Shown Off at NAB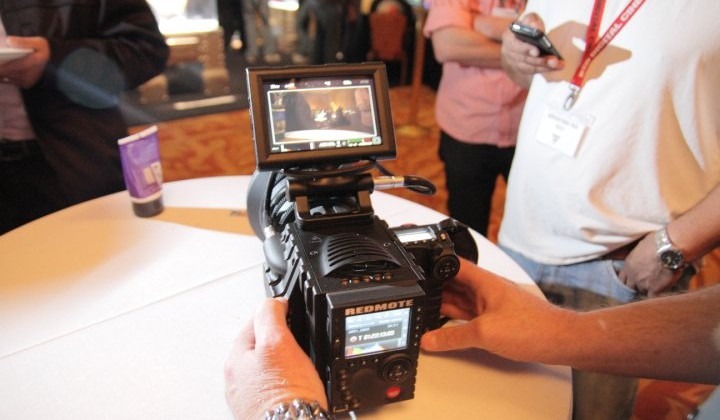 RED knows how to make really, really expensive cameras. But, they can get away with it because those really, really expensive cameras do more than what's probably necessary (even for that price tag). And, even if we know we'd never have a reason to own one of the RED cameras, we can't help but stare at them. Especially pieces of tech like the RED EPIC.
RED keeps their promises, too. Promised earlier in the year that they would be showing off a functioning RED EPIC at NAB 2010, they've done just that. The professional camera took 13 seconds to actually boot up, but as soon as it did, the crazy goodness began. Meaning, it was perfectly capable of shooting at its 5K resolution, even if it wasn't given a full test run at the showing.
That shouldn't be a big deal for most, as RED has shown in the past that the RED EPIC's upgraded sensor is fully capable of besting previous 4K camera's –the RED ONE– light sensitivity. You can preorder the EPIC right now, if you're an existing owner of a RED professional camera, and it's still on schedule for a July launch this year. Anyone out there in the film industry going to pick one of the new cameras up? And are you going to trade in your old RED ONE to get the newer, better piece of equipment?
[via RED]