RedPost/Kit - A digital photo frame kit for modders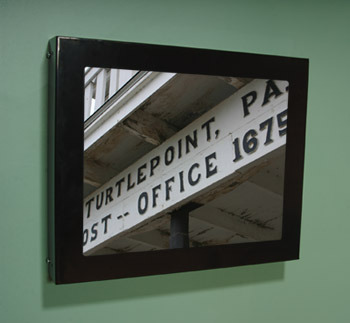 If you're wanting a digital photo frame, why not build one yourself? Well, building one from scratch might be quite a big ordeal, however, RedPost Inc. has launched their own kit for doing just that.
This thing looks like a modder's wet dream. It has a 19" LCD monitor, a 200MHz fanless x86 CPU with 128MB of memory. It has built-in 802.11 b/g wireless and even boots DSL (Damn Small Linux) from a USB flash drive. The images load via Samba over your local network, or it can be pointed to an external website.
They will custom-build a steel case with 6 different color finishes and is VESA mount capable.  The $549 price actually sounds pretty reasonable for what you get here. I usually don't get excited about digital photo frames, but I would love to have one of these hanging in my office.
RedPost/Kit's birth announcement [via redpost]