Redesigned PS Vita Slim gets North American launch this spring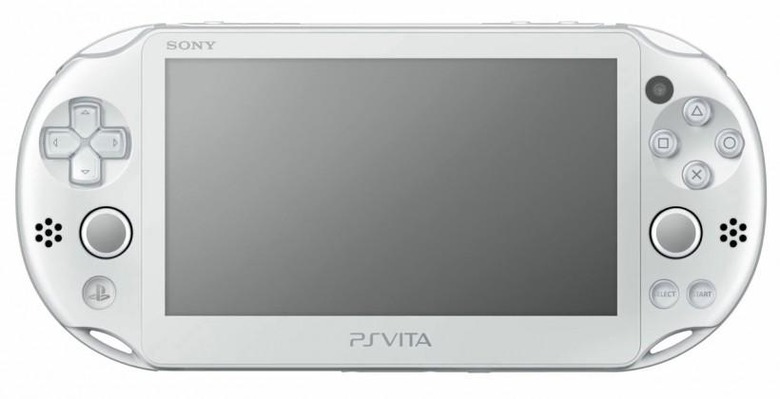 Sony will launch its redesigned PS Vita in the US and Canada this spring, the company has confirmed, as part of a Borderlands 2 bundle. The release – which will see the redesigned handheld offered at $199 – was confirmed during a Sony event today in Los Angeles, alongside launch dates for God of War Collection on PS Vita, which will drop on May 6th.
The redesigned Vita, model code PCG-2000, replaces the OLED display of the original for an LCD, which is presumably cheaper for Sony to use. It also cuts weight by 60g, and thickness by around a fifth, with more rounded edges so as to make it more comfortable to hold. The touchpad on the back is also reduced in size somewhat.
Sony released the PS Vita Slim in the UK last week, priced at £179.99 ($295), and though the functionality and the casing redesign have generally been met positively, the cost has ruffled some feathers. Some gamers have accused Sony of gouging, given the handheld is now cheaper to produce than the original model.
Either way, it's more portable than before and easier to fit in a pocket, and initial reports suggest battery life has been considerably improved as well.
As for Borderlands 2, that will allow up to four gamers to play simultaneously, as well as allow original PS3 saved games to be resumed on the PS Vita. Sony will be offering six add-on packages from Gearbox Software for the title, too.