Redbox launches free livestreaming and ad-supported TV service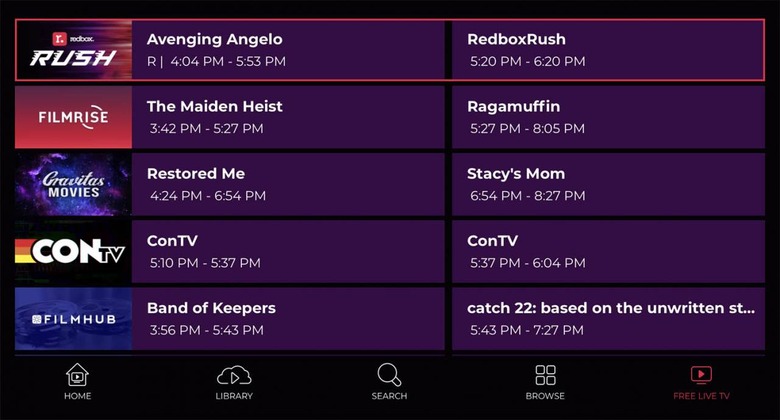 Redbox, the company best known for its vending machine movie disc rentals, has launched a new product simply called Free Live TV. The product is exactly what it sounds like: a way to stream live television content for free; users can access this directly through the Redbox website on their various devices, as well as through the company's Redbox apps.
Though most over-the-top television streaming services come with a price tag, there are a number of free offerings that aggregate classic and somewhat newer content, offering it with various uniquely named channels alongside advertisements. Pluto TV, which was recently bought by Viacom, is arguably the best known and most plentiful free live TV service at the moment.
Whereas Pluto TV has a number of shows due to its Viacom foundation, Redbox's new live TV offering is slim at this moment. In addition to older episodes of some well-known shows like 'Forensic Files,' the service also includes some older movies, content offered through channels like 'Redbox Comedy' and 'Redbox Spotlight,' and some offerings from USA Today and TMZ.
A look at the service's guide at this time shows titles like Family Feud, Best of AFV, Unsolved Mysteries, classic movie Thriller, various documentaries, and some religious content, among other things. As expected, the service is very basic — you get a preview window, channel guide, and video player screen.
The service is supported by advertisements; don't expect to get access to features like cloud DVR. However, the service is a nice option for people who simply want something free and easy that offers access to content without the need for a subscription. Only some viewers in the US can see the service at this time, but Redbox says that it will be rolled out nationwide in the near future.