RED Hydrogen One Titanium is finally available if you can afford it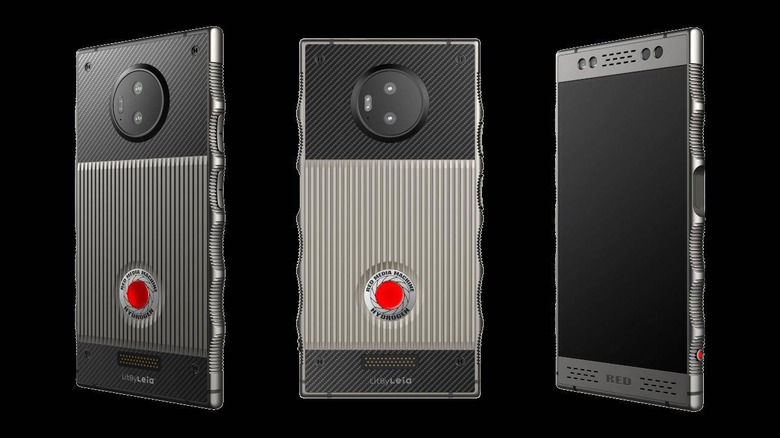 RED, a company better known for its digital cinematography cameras, has had a rather interesting history with its first even and so far only smartphone, the Hydrogen One. Its promise of a glasses-free holographic display has mostly been downplayed if not doubted and its price tag has been ridiculed. One thing you can't say about the company is that it doesn't keep its promises. After months of delay, the Titanium version of the Hydrogen One is finally shipping and early believers won't have to do a thing to get it.
This Titanium model was supposed to have been delivered last year after RED gathered no small amount of backers brave enough to put in $1,595 for an unreleased product. That didn't come to pass but they probably shouldn't be complaining. What they're getting, in the end, is practically two phones for the price of one.
Last September, RED founder Jim Jannard expressed his frustration at the smartphone manufacturing process. To compensate those who pre-ordered the Titanium version, Jannard shipped them a regular model costing $1,300 completely free of charge. And when the Titanium does ship, they will be able to keep the free phone as well.
RED is now making good on that first promise and has started shipping the Hydrogen One Ti. And for those who haven't bought one yet, you can also now buy it for $1,595. Some owners seem to be selling one or the other phone that they have to make up for their losses. Not sure if that's what RED had in mind when it offered the free phone.
That said, the price tag can be a bit misleading. The Hydrogen One is a premium phone only by 2017 standards. You'd have to be a very big RED fan or a believer in its holographic display to go out of the way to buy this phone, brand new or otherwise.