This Mysterious RED Phone: 10 things we know so far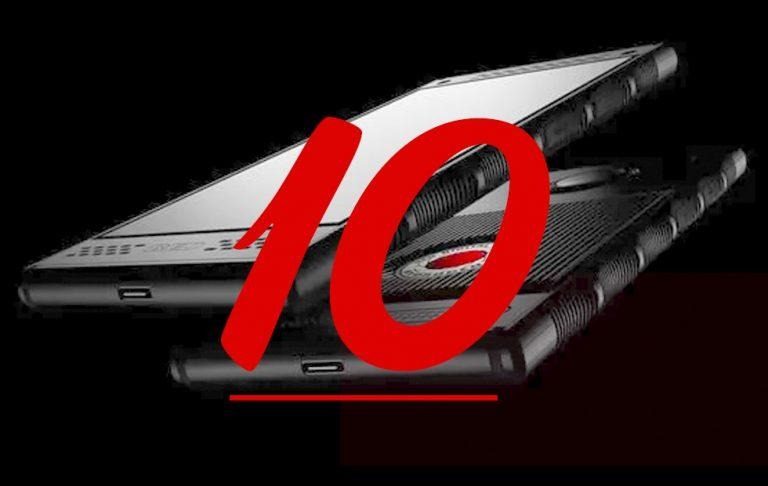 There's a device called RED Hydrogen One out in the universe that we need to have a talk about. This is a smartphone from the folks at RED, a company best known for their cinema-friendly high-end video cameras. We've seen this smartphone – parts of it anyway – earlier this year, but without a whole lot of deep detail, it's suddenly popped up on Verizon and AT&T. What the heck?
10. Display Size
We don't know when this device will come out – but we do know the size of its display. It'll be rolling with a 5.7-inch display with 2560 x 1440 pixels across it, and it'll be special. This display will be able to work in standard 2D mode, and it'll have a 4V mode when you want it to activate.
9. 4V (4-View) Display
RED included a display here that's 4V, which is sort of like 3D, but not? They've said several times that you have to see it for yourself to understand. The idea here reminds me of what 3D displays looked like back in the year 2011 – but surely it must be better than that, right?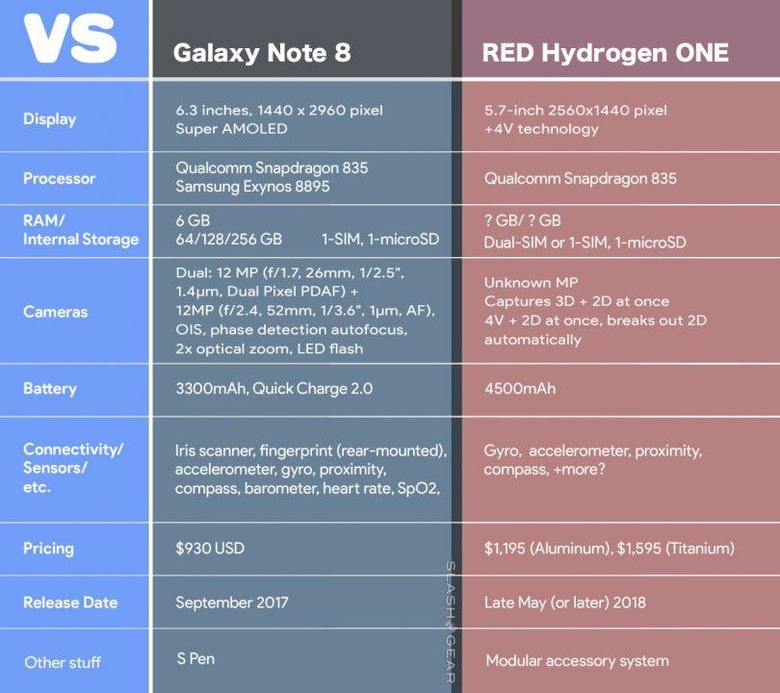 8. Special Cameras
Both the back and the frontside cameras on the Hydrogen One will be able to capture 2D and 3D and 4V. You'll be able to capture 4V and 2D at the same time and 3D and 2D at the same time. 2D will be saved separately automatically, and you can deal with that media separate from the rest when the time comes.
7. Massive Battery
This phone packs a 4500mAh battery. That's gigantic – even larger than that of the battery included in the Samsung Galaxy Note 8. That means this device either uses battery fast, or RED wants it to last super-duper long. Probably both?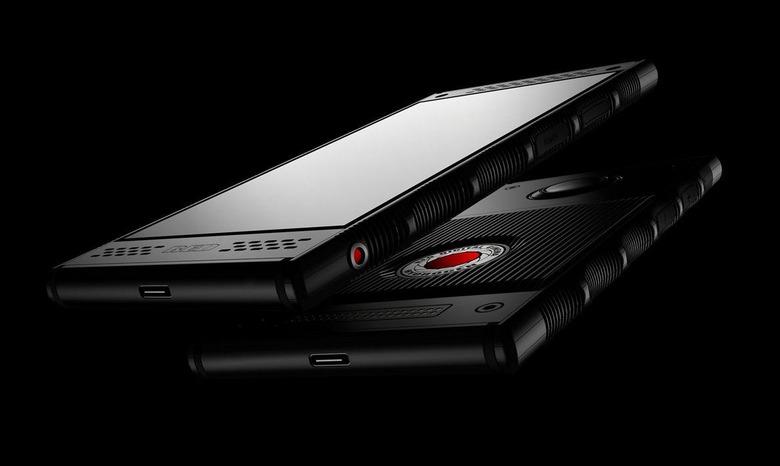 6. Thick and Heavy
The creators of the RED Hydrogen One have been plain and wide open about the size and weight of the device – at least relative to its competitors. According to RED founder Jim Jannard: "It weighs about 2 ounces more than most 5.7" cell phones. The size is just slightly bigger than other 5.7" cell phones... like a few millimeters. It is also just a tad thicker. Think SOLID."
5. HYDROGEN Network
There'll be a sort of media sharing/viewing network released with the phone called the RED HYDROGEN Network. This network will feature channels with 4-View videos of "cutting-edge games, music and films." That implies there'll be creative tools for 4V, as well as the possibility of multiple types of 4V content – beyond video.
4. Stackable Accessories
Using a pogo pin system, users will be able to attach accessories of many sorts to the Hydrogen One smartphone. These accessories will be "stackable" in some cases, and will include such items as a battery module and a cinema grade camera module.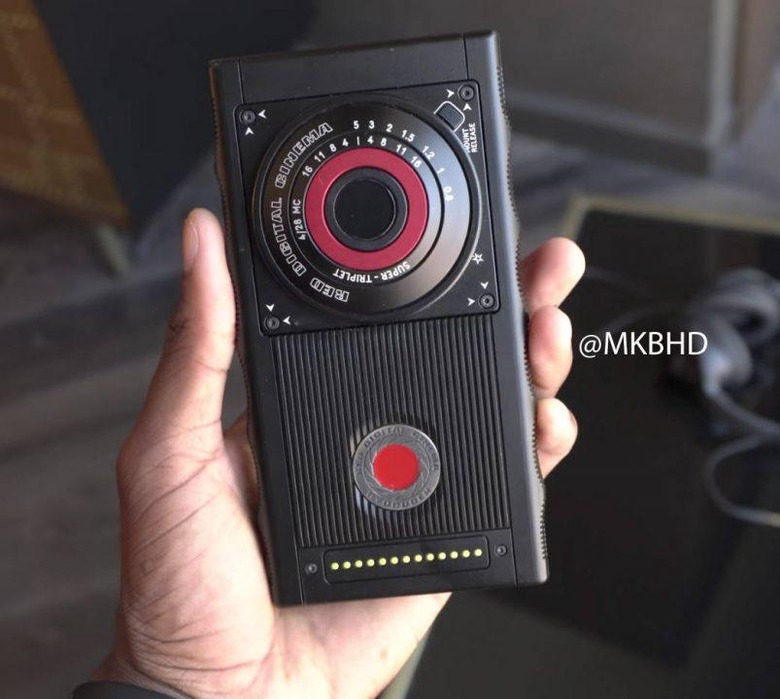 3. Unique Industrial Design
When I said the Razer Phone had courage for its unique design and execution, I meant it. But next to the RED Hydrogen One, the Razer Phone looks tame. This phone is chunky as it wants to be and has no fear in being made for a niche market – niche inside of niche, that is.
2. Carrier Support
Both Verizon and AT&T announced this week that they'd be carrying RED Hydrogen One. That's crazy. Essential didn't get a carrier – Nokia hasn't had carrier support for years. Sony had carrier support on a couple phones a few years ago, but now, none. The fact that the Hydrogen One has carrier support right out the gate is important.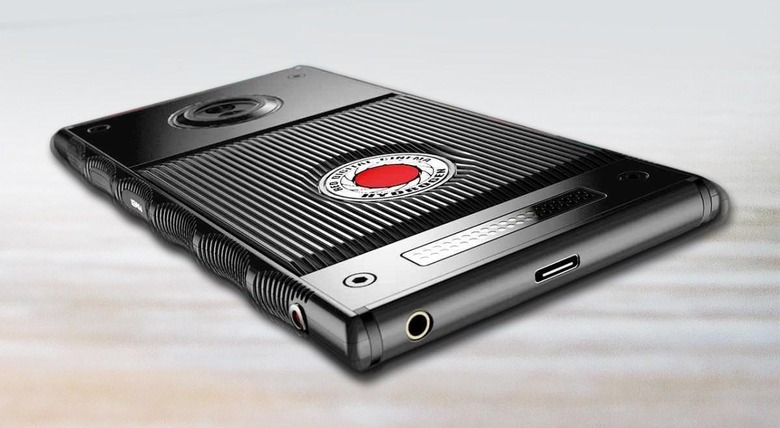 1. It's made to fit the spec
It's not that other phones don't get made according to well-laid plans, it's just that RED is making a big deal of how unique this device is. "I can proudly say that my current phone (and Jarred's) is a working HYDROGEN One... serial numbers EVT1- 0001 and 0002," said RED's Jannard. "While there are still a few things to add, it does everything we need from a cell phone... plus display 4-view content. It is awesome. If we never sell one phone... I am totally happy. We both have exactly what we wanted."
The vibe reminds me of what the Essential Phone PH-1 was hyped up as before it was revealed. Cross your fingers RED makes their essential device the real deal. Stay tuned as we inch ever closer to the hardware and the software therein.