Red debuts Scarlet-W camera with 5K 60fps & $10K price tag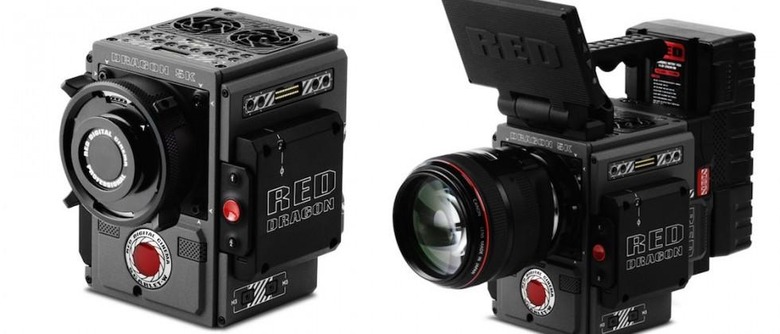 High-end professional camera maker Red has just announced a new model to their lineup, the Scarlet-W. The 3.5-pound camera boasts of 5K RAW video recording at 60 frames-per-second in widescreen, makes use of Red's Dragon sensor, and comes in a standard or Monochrome variant. Priced at a mere $9,950 for the body, the Scarlet-W is considered an entry-level model in Red's lineup, coming behind the $29,000 6K Epic.
In addition to 60fps widescreen shooting, the Scarlet-W offers 5K at 48fps with full frame. As for slo-mo, the camera offers 150fps at 4K, and 300fps at a resolution of 2K. Red told No Film School that all of the company's current models now use the Dragon sensor, making the process of intercutting footage from different cameras as seamless as possible.
Back in September Red also debuted the Raven, a 4K RAW 120fps camera priced at $5,950 for just the body. Red says that model is intended to be used with drones or gimbals, while the Scarlet-W is meant to be a main-use camera.
Unfortunately for existing Red owners, previous models of the Scarlet can't be upgraded to the Scarlet-W, a feature the company takes pride in with all its digital cameras. Fortunately Red is knocking $2,500 off the price of their entry-level package for the new camera for those who own the last Scarlet Dragon model, meaning they only need to pay $12,000 for the kit, which includes either a Canon or Nikon lens mount. Plus, they still get to keep the older model.
VIA No Film School
SOURCE Red