RED's new sub-$6k Raven camera can be had drone-ready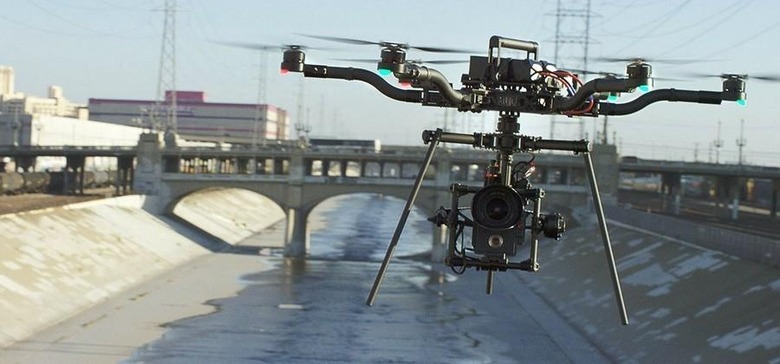 Red is the maker of some very high-end cameras that have bene used to shoot some of the most popular movies in Hollywood, one example is The Hobbit. The company has announced a new camera called the Red Raven and the big feature of this cam is that it has a more modest (for Red) price tag that will make it more accessible to film makers without giant Hollywood budgets.
The Raven is able to record video at 4096 x 2160 4k resolution in RAW format at up to 120 fps. ProRes 2048 x 1080 is also supported at 60fps and 2K video at 240 fps. Dynamic range for the Raven is 16.5+ stops. The sensor inside the camera is the same one that you get on the $29,000 Epic camera, but the Raven is only $5950 for the body only. If you want to be able to use the camera, you will need to spend more.
A Jetpack version with all you need to use the camera for handheld shooting, gimbals, or even attached to a drone will cost $9750. Another package is aimed at documentary, online, and TV producers and sells for $9950.
Buyers can pre-order the Raven right now and Red expects to ship the camera in February 2016. The company is known to miss its estimated ship dates, so take that with a grain of salt.
SOURCE Engadget