Red Dead Redemption, Undead Nightmare heading to PS4 and PC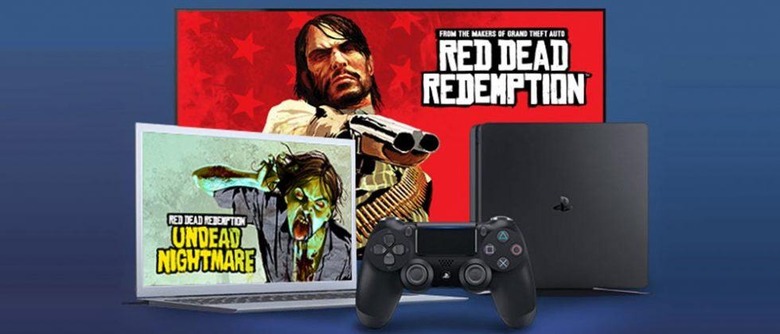 Rockstar Games' popular Red Dead Redemption will launch on Sony's streaming video game service PlayStation Now on December 6, making it available to PlayStation 4 and PC gamers. As well, Rockstar says Undead Nightmare will also be arriving on PlayStation Now starting on December 6th. This announcement itself follows the recent announcement of Red Dead Redemption 2.
Both Rockstar Games and Sony made the announcement today. Red Dead Redemption, aside from being popular in and of itself, was launched on the PlayStation 3. By launching on PlayStation Now, a service where PlayStation owners can stream games over the Internet, the title will officially be available to both PS4 and PC gamers for the first time.
Of course, the arrival on PS4 and PC may not come in the form everyone hoped for — you're not going to be able to buy a disc or download it onto your latest-gen PlayStation console. Rather, you'll need to subscribe to the PlayStation Now service, which costs $19.99/month if you subscribe on a monthly basis or $44.99 if you subscribe for a batch of three months.
You can use PlayStation Now on a Windows PC in addition to a PS4 console — you'll get the same access to PlayStation 3 games, of which Sony says there are more than 450 titles available. The library includes a bunch of notable and popular games, including the Bioshock offerings, Civilization Revolution, Tomb Raider, some Street Fighter titles, a bunch of anime games, and more.
SOURCE: PlayStation Blog, Rockstar Games