Red Dead Redemption 2 is undoubtedly going to be a massive game in terms of content, and today, Rockstar announced a companion app that will help you navigate the title's in-game world. While the companion app won't be necessary to play through Red Dead Redemption 2, it will help streamline some tasks and even has the potential to increase your immersion in the game itself. Even better is that it'll be here in time for the game's launch on Friday.
The companion app will be available for both iOS and Android and it'll connect to your Xbox One or PlayStation 4. In terms of capabilities, its most useful feature is probably as a second screen, allowing you to pull up your map on your mobile device and place waypoints that you can then follow in-game.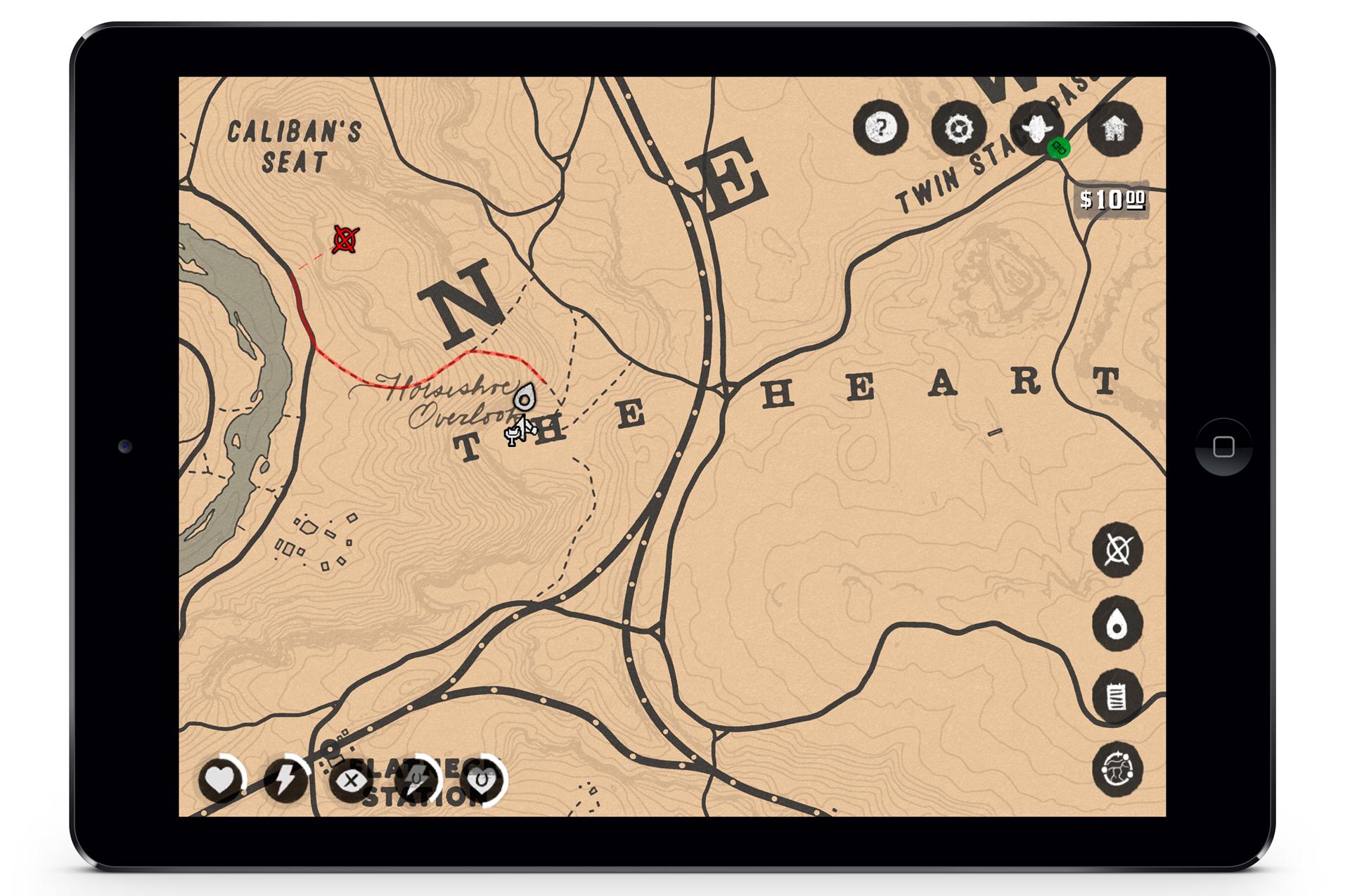 You'll also be able to use the app to view Arthur's journal and keep track of your quests. If more immersion is what you're looking for, you can remove HUD elements like Arthur's health and stats from the game and view them in real time on your mobile device. That part seems particularly cool, as long as you can manage glancing between your phone and your TV in the heat of battle to ensure you don't bite the dust.
In addition to those features, the app will house the game's manual and a guide penned from the folks at Piggyback. Finally, you can also use it to track gameplay stats through Rockstar's Social Club. The app launches on October 26, the same day Red Dead Redemption 2 arrives on Xbox One and PlayStation 4.
There's a lot of anticipation behind Rockstar's latest release, as it's been more than eight years since the original Red Dead Redemption launched. Will you be picking up Red Dead Redemption 2 on Friday? Head down to the comments section and let us know!