Red Dead Online release date narrowed down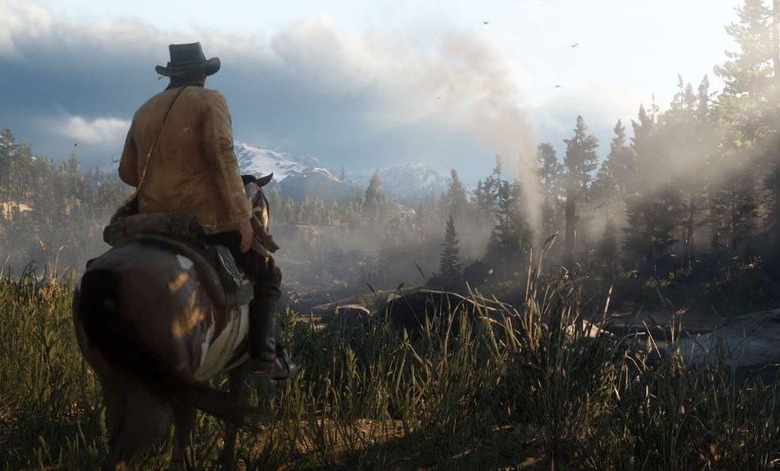 If you've already made your way through Red Dead Redemption 2's substantial narrative, then the good news is that there's more content coming. A lot of this content will be made available in the form of Red Dead Online, an online multiplayer component that was announced shortly before Red Dead Redemption 2 launched. At the time it was revealed, Rockstar only said that Red Dead Online would launch in beta at some point in November, and today that release date was narrowed down a bit.
In a call to investors following the delivery of its Q2 2019 financials, Take-Two CEO Strauss Zelnick said that Red Dead Online will launch "towards the end of the month." Obviously, that isn't as specific as we'd all like, but it does narrow things down a bit nonetheless.
That means if you're looking to finish Red Dead Redemption 2's single player story before you dive into Red Dead Online, you've got a little while yet. There still aren't a ton of specific details about Red Dead Online out in the open, as Rockstar has only chosen to speak in rather general terms about the mode. Still, the company has set a few expectations, notably that it'll be free for everyone who owns a copy of Red Dead Redemption 2 on Xbox One or PS4.
That call with investors revealed more about Red Dead Redemption 2 beyond when its online mode might launch. Zelnick revealed during the call that Red Dead Redemption 2 has been far more successful than the game that preceded it, selling more units in its first eight days than the original Red Dead Redemption sold in eight years. Any way you want to slice it, that's a hit.
Unfortunately, Zelnick couldn't tell investors anything about the potential for Red Dead Redemption 2 on PC. We've been wondering for months at this point if Red Dead Redemption 2 will make the jump to PC in the same way GTA 5 did, and while there is reason to suspect it might, nothing has been outright confirmed yet. We'll have to wait and see what happens next, so stay tuned.