Red Bull Stratos: Mission to the Edge of Space exhibit lands at the Smithsonian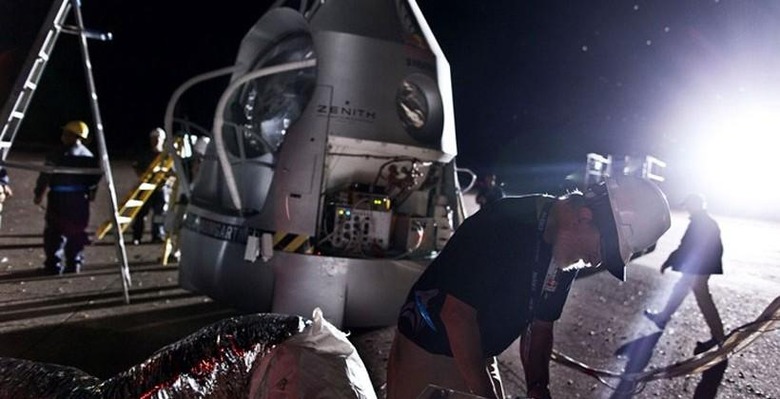 Red Bull pulled off one of the most impressive feats ever with the jump of Felix Baumgartner from the edge of space in late 2012. This was more than a daredevil stunt and the data from the jump was scrutinized for ways to help improve high altitude escapes for pilots and astronauts. The jump also broke the record for the longest-distance freefall.
With the jump over and the Stratos capsule no longer needed, the capsule is on its way to its final landing zone. The Red Bull Stratos will land for the last time at The Smithsonian National Air and Space Museum. The Stratos capsule will become part of an exhibit called Red Bull Stratos: Mission to the Edge of Space.
Along with the capsule, other mission artifacts will be added to the permanent collection at the museum. From April 2 to May 26, visitors to the museum will get to see gear used in the mission including the space suit worn by Baumgartner and the capsule.
Eventually the capsule and space suit will be placed into the permanent collection at the museum in the Steven F. Udvar-Hazy Center along with the Space Shuttle Discovery and a NASA Android. Baumgartner reached a speed of 843.6 mph or mach 1.25 and became the first human to break the sound barrier in a freefall 65 years after Chuck Yeager broke the speed of sound in an aircraft.
SOURCE: Red Bull