Recognizr Gives Android Face-Recognition Skills [Video]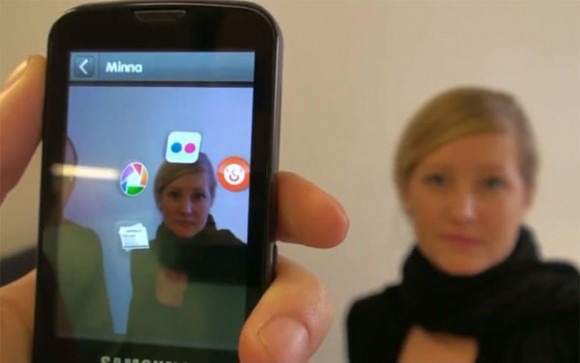 One of Sony Ericsson's headline features for the XPERIA X10 is facial recognition, with the phone able to identify individuals in photos and link them to their entry in the address book.  Developers The Astonishing Tribe look to be planning something similar for all Android devices, though; Recognizr, currently a proof-of-concept, can spot people from a live camera view and surround them with links to their various connected content, whether that be a local Contacts entry or their online social networking profiles and blogs.
Video demo after the cut
The biggest hurdle Recognizr will likely face is user takeup.  Since there isn't a publicly-accessible database of faces linked to social networking profiles and blogs, before the app can identify an individual they must first have registered with it.  When Recognizr finally does launch, then, we're expecting to see plenty of "great, but nobody else is using it" reviews in the Android Market.
Still, it's a brilliant concept and we like the UI too; the Polar Rose FaceLib ID'ing system works incredibly quickly on Android, though we'd still need to see how well it works with different facial expressions.  A public release is apparently expected sometime in the next few months.