ReBraun MP3 player: very German, very nice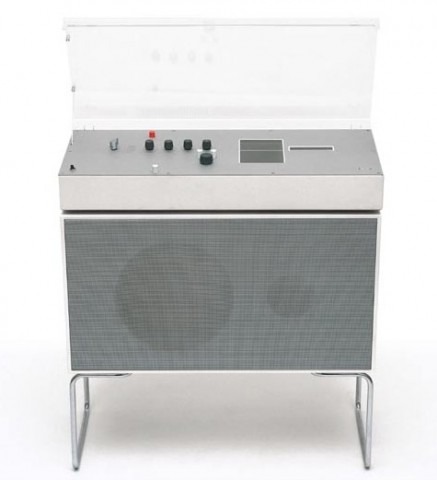 As lust-inducing modernized versions of classic German audio hardware go, this ReBraun MP3 player from Bootleg Objects is at the top of its game.  Based on the 1962 Audio 1 Kompaktanlage, the ReBraun swaps the radio gauges for twin LCD displays, plus there's WiFi for audio streaming.
Although the resemblance of the newly-fashioned aluminum, acrylic and steel case to the original is unmistakable, it's actually been given a 21st century makeover.  The case and hood are lowered, making the whole thing slicker, and there's a new "Zufall" ("randomness") button which apparently stands for "the freedom from mechanical constraints".
Best of all, you can buy one; unfortunately you'll have to be somewhat aloof of the credit crunch, as the $15,600 price tag doesn't make for easy ownership.  That doesn't include WiFi, a remote or wireless speakers, either.
[via Gizmodo]