Rebranded Dropbox for Business launches with single sign-on feature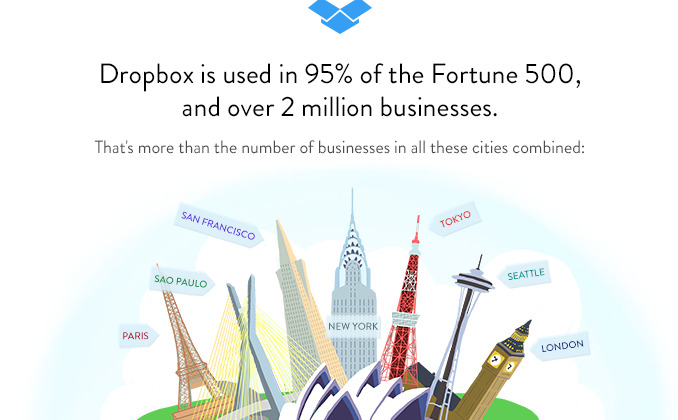 Dropbox has decided to rebrand its "Dropbox for Teams" name to "Dropbox for Business", because it feels that its a more fitting name for the small and large businesses its service is used by. Currently, Dropbox is being used by 95% of Fortune 500 companies, as well as over 2 million businesses. To celebrate its rebranding, Dropbox is launching a brand new feature that business users have been asking for; Single sign-on (SSO).
With SSO, users will have one less password to remember, and Dropbox can be synced into a business's existing central identity provider. Once you sign into your system, you will have access to all of your business tools and apps, as well as Dropbox. SSO also provides additional security and admin management capabilities to IT professionals. Businesses can easily link Dropbox with its current password policies.
SSO is expected to launch for businesses starting next month. and it should be easily integrated into any central identity provider that uses Security Assertion Markup Language (SAML). Just a couple of months ago, Dropbox released a new admin console and sharing controls for businesses. The new console allowed businesses to better manage their groups, whether its by monitoring individuals or a group as a whole, and it allowed businesses to provide different tiers of access levels for team members.
Dropbox is working together with various partners, including Ping Identity, Okta, OneLogin, Centrify, and Symplified to make SSO happen. Dropbox has become one of the top cloud-storage providers out there. Late in February, Dropbox announced that over 1 billion files are uploaded to Dropbox every day, with over 100 million users using it every day, and over 500 million devices accessing the service. It hopes to reach 150 million users by the end of this year.
[via Dropbox]