Reason 6 revealed with Balance audio interface [Video]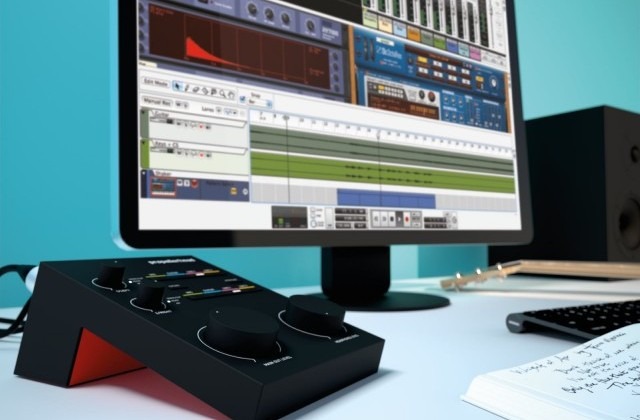 Popular digital music app Reason has hit v6, and developers Propellerhead has celebrated by outing its first audio interface hardware. Now pulling the best of previously independent apps Reason and Record, including analog-style consoles, modeled EQ and extra effects, Reason 6 also also throws in a new "Pulverisor" crunchy compression tool, 64-bit compatibility and more. As for the audio interface, called Balance, it's a combination two-in, two-out box and a basic control unit.
While Balance can only record in stereo, in fact there are eight connections so that multiple sources can be kept wired up and simply be switched between, avoiding cable juggling. There are hardware controls to trigger Reason's tuner tool, and the ability to "heal clipped recorded audio" even if gain levels have been too high, thanks to Reason automatically grabbing some extended input beyond the manual gain, just in case.
Reason 6 will ship on September 30, priced at $449; the cut-down "Essentials" package will be $299. $499 gets you the Balance audio interface and a copy of Essentials; an upgrade to the full version of Reason 6 is $169.
[via Create Digital Music]