RealNetworks Launches RealPlayer SP Globally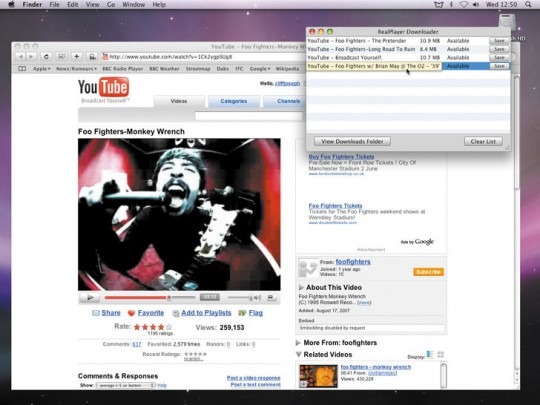 RealNetworks' RealPlayer SP just got release, and not just in your neighborhood either. Tacked as a global release, this iteration of RealPlayer seems to be aiming for the stars this time around, and following a pretty common strategy now a days: social integration. Users of the new RealPlayer will be able to take their videos around with them, as well as share them on Twitter and Facebook. So here we go on the sharing adventure again.
The SP is an all-in-one media program, and it allows users to take internet videos with them wherever they go, by utilizing their favorite mobile devices. Also, the videos can be uploaded and shared via Twitter and Facebook, which means all of your friends can get pummeled by your latest Miley Cyrus videos, even if you know they'll hate your for it later. However, out of nowhere, it looks like RealNetworks has a legitimate announcement from the SP's release. They're saying that the RealPlayer SP has virtually "universal playback." RealNetworks says that the videos can be played back on "nearly any device", including BlackBerries, iPhones, a wide range of Nokia S60 devices, the Palm Pre, and iPods and iTunes. The Xbox 360 is even included in the list. It does all of this by automatic conversion to formats like MPEG-4, Windows Media, QuickTime, and obviously RealVideo.
The Player can download and transfer multiple videos simultaneously, has custom device profiles, and a plethora of settings to optimize video quality. It can create audio-only tracks from videos for playback on audio-only media devices, and sharing on Facebook or Twitter is done with just one click. The Beta was launched back in June, and since then the RealPlayer SP has been downloaded by over four million people and more than 22 million videos have been downloaded using the SP. It's supported by the latest versions of Google Chrome, IE 8, and Firefox, but not any Safari love (yet?). And you can have all of this goodness for free if you want the basic player.
[via TechRadar]