RealLoud earphone tech promises big sound without hearing damage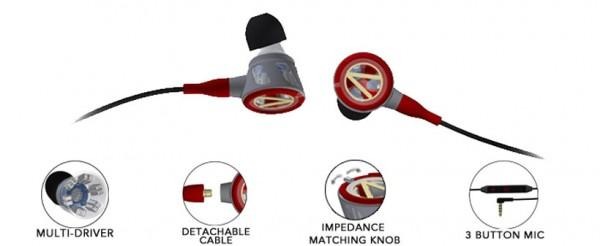 There are a wide range of ear buds and headphones on the market today that deliver high quality sound and deep bass for music fans. The problem with many of those earphones is that they are capable of delivering sound levels that can damage hearing over time. A new set of earphones has debuted using tech called RealLoud Technology.
RealLoud Technology promises to deliver the louder, richer, and more spacious sound that you get with higher volume levels without risking damage to hearing. This tech uses a secondary eardrum to absorb harmful pneumatic pressures that are produced by ear buds. That absorption allows the ear buds to protect hearing while delivering high quality audio to the listener.
RealLoud tech promises deeper bass, and clearer mid and high range sounds. RealLoud technology is being integrated into several audio products from 1964Ears and has landed on Kickstarter seeking funding. Multiple 1964|ADEL products are available.
The ADEL Ambient 2 is an affordable solution with two drivers starting at $200. Other available products include the Ambient 4, Ambient 8, and Ambient 12 each with a number of drivers corresponding to the number in the model name. Also available are ADEL Control ear buds, ADEL U-Series 4, 5, 6, and 8 with drivers corresponding to the number in the name. Prices for the different ADEL products go up to $1,600. The project was seeking $200,000 and has raised over $247,000 so far with 32 days to go.
SOURCE: Kickstarter