Reading on The Move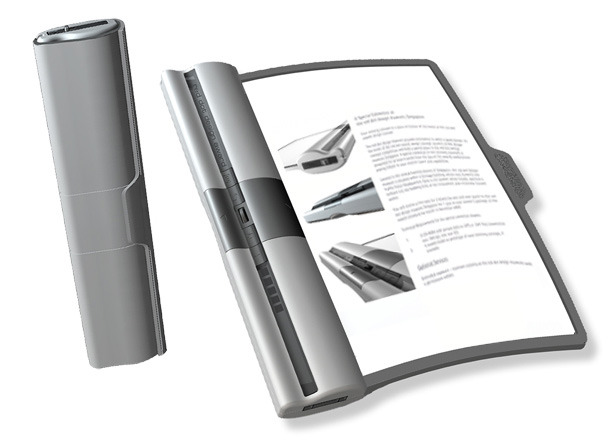 A new devcice called ROEM (short for Reading on The Move), allows users to roll up paper easily, and be able to read the papers normally afterwords. The type of paper is noted as "electronic paper", something we have never seen before. Ofcourse, this is all a design concept and was created by one Ben Lai.
The screen would contain piezoelectric material, and would eventually allow colours to be displayed. The device rolls up so that you would never tell it was an electronic paper device! The best part is the type of charging it uses: fanning the screen.
The ROEM would be able to be used as a photo displayer, language-aid, MP3 player, and even a navigation (we here at SlashGear guess that means GPS) tool. Dictionary software would be included, along with sizable fonts. The design can be viewed at Yanko Design's site.