Re-Inventing The Book In The Digital Age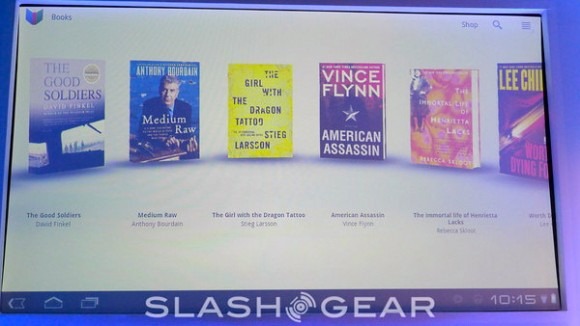 For a while now we, at Creative Strategies, have been involved in projects within the digital reader ecosystem. We have been talking and working with both publishers and hardware OEM's who either have a presence or want a presence in this market. E-Readers and Tablet sales combined could be between 60-70 million in 2011*.
Regardless of where we are now in the adoption cycle of e-readers and tablets one thing is now clear: the shift from analog to digital in books is happening rapidly.
I began doing some research on US reading statistics and found some numbers that are very interesting. According to statistics published by ParaPub:
•         Generally 80% of US households did not buy or read a book last year.
•         70 % of US adults have not been in a bookstore in the past 5 years
•         42 % of college graduates never read another book after college
•         1/3 of high school graduates never read a book the rest of their lives
•         57 % of new books are not read to completion
I look at these statistics and what stands out to me is: why? Nearly 100% of all American adults can read. It may be debated about what school level of reading the majority is capable of but, regardless, nearly all American adults can read at some level. So the question is, why are they not reading?
Very good observations to this question could be, not enough time to sit down and read, or that TV and the Internet media is more interesting, entertaining and captivating than reading a book. These are all good observations and answers to an intriguing question about why so few American adults take the time to sit down and get engrossed in a book. The question I have however is: does the move from analog reading to digital reading have the potential to change this?
I believe the answer is yes, IF....
I have observed some things not only with my own Kindle, Nook color and tablet experience but of others I have informally surveyed as well. Things like how you find yourself reading more often than you did before, you find yourself buying more books more often because you get them instantly and wirelessly. Using a tablet or e-reader is actually easier to use to read due to the ability to find one comfortable position and press a button or use a gesture to flip the page. It is popular among an older demographic due to the ability to make the text bigger. People with arthritis find it more comfortable and easy to hold for long periods of time. I personally find myself actually reading newspapers like the NY Times and Wall Street Journal, something I would never get a physical paper for and have yet to subscribe online to.
Back to my question on does the shift to digital have the potential to change American reading habits. The reason I say IF, is because what fundamentally exists is the opportunity to create an entirely new type of book / reading experience. We believe the potential exists to create what we in concept are calling a "Multimedia book."
The Multimedia Book
What if we could blend animation, video, still picture art, audio, music and text together to create an experience that leverages the compelling value of each or all of those media types?
Imagine a multimedia comic book where the images and text were static until you clicked on each frame to see some of the story play out. Each frame of the comic would tell a part of the story by blending different forms of media to take the reader through a more interactive and immersive experience then was ever possible in the print world. Both iOS and Android have a growing collection of comics but none that I have seen yet represent the more immersive experience I think is possible.
Imagine also a children's book where a child could enjoy the art of the still pictures and read the text which was followed by a video / animation transition to the next part of the story.
Text books can become more interesting when you can blend video – both historic and current – to help the content become more alive or relevant than with static words and images.
What happens is what ultimately always happens when things move from analog to digital. An experience that was once static and could only be experienced one way now becomes dynamic and can be experienced in many ways (i.e TiVo, MP3s, digital cameras). We believe a whole new world of content creation and consumption becomes possible with the concept of a multimedia book. Apple with its iTunes LPs has taken a similar step with the one-time physical lure of a vinyl LP by adding a digital version that blends audio, video and text as lyrics, for example. Vook is also an example of a company trying to move content in new directions.
Although I feel this new type of book experience will be just one feature of a larger experience, with e-readers or tablet it may also extend even further to everyday PCs, smartphones and TVs. I fundamentally feel that what we see in the market today is just the beginning of classes of devices that enable consumers to engage and interact with their content and their world in new and exciting ways. To get there, however, publishers and content developers need to get past attempting to re-purpose their content and start thinking about re-inventing it.
*Creative Strategies market estimates.